There used to be an idea that when women had sex their appearance changed; that they walked differently, or that their hips and breasts magically increased in size. In the case of men, it was said that they put on weight, that their voice changed or that their penis increased in size. However, the reality is that there is no physical change after sex.
What is true is that, at puberty or adolescence, men and women experience changes in their appearance and behavior as a result of physical and hormonal development. What happens is that most of them start their sexual life around this time, and it is natural to associate these physical changes with having sex.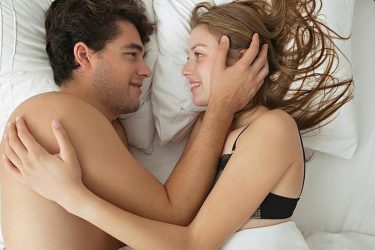 Once you start your sex life, the body begins to release hormones such as oxytocin, dopamine, endorphin, among others, known as the hormones of happiness. The good news is that if the experience is positive and you enjoy your sexuality responsibly, you will feel more fulfilled and proactive.
The first sexual relationship will be remembered in many ways: with excitement, with love, with joy, but also with disappointment, with pain and with some frustration. That is why I asked 10 men and 10 women: what would they change about their first sexual relationship and why, and what would they have liked to know before they got to that moment?
The first time should not be painful, however, it is a time when there is tension, fear and mixed feelings that strain the muscles of the vagina and pelvic floor. In addition to this, the lack of lubrication would be the cause of pain, in the case of women, and, in men, this tension could manifest itself causing premature ejaculation or lack of erection.
As Camila*, 44 y/o, told us about her experience: "My first sexual experience was horrible, I bled a lot, it hurt and it was not satisfactory at all, I would change everything. From my experience, I learned that losing your virginity is not a race, it comes when it has to come and it has to be with the one."
Before you have your first time, you should know your body, explore it, know your erogenous zones, experiment and, once you make the decision to be with someone, do not rush it. If you decide to start your sexual life, make it a special moment, full of caresses, kisses, foreplay and, of course, do not forget to use lubricant.
Experts recommend emotional and physical preparation, talk to your gynecologist or doctor or someone with whom you can clear all the questions or doubts you have. If there is trust and good communication with your parents, do it, who better than them to reassure you?
Raquel*, 50 y/o, another of our participants, shared her testimony: "The truth is that I didn't like my first time, I felt a lot of pain and I didn't enjoy it as I imagined or as they tell you. I admit that at that time I was very naïve and for this reason I think I was not prepared for that moment, because in the past people didn't talk about sex. Now young people are more open to this kind of conversation. Even with my children I have a lot of confidence and I talk to them very clearly about it."
And although adult films have misrepresented sexuality, each experience is unique, so relax, enjoy the moment and do not let yourself be filled with false expectations. While it may be a satisfying experience, sometimes you need to do the 'homework' in order to get along with your partner.
Roberto*, 40 y/o, says he enjoyed his first time: "I wouldn't change a thing. It was my first sexual relationship and no one went with a script or a manual. Every experience is something that makes you grow as a person and as a being and, as time goes by, you will gain experience both physically and emotionally. You will be able to correct and improve many attitudes and situations. The only thing I wish I had known at the time was how to put on a condom."
You should not idealize the first time, you may be together forever and they may become the love of your life, but you have to be realistic. Remember that it is your first time, but it is not going to be the only time; you will meet more people throughout life.
The important thing is that the person with whom you are going to have that first sexual encounter should at least take care of you, not be violent, or put pressure on you to be together.
So shares Bibiana*, 35 y/o, who remembers her first time in a special way: "The best thing about that first time is that it was with someone I really liked and I think that made it special. And although I had no experience, I did prepare myself psychologically to enjoy that moment. I would have liked to have had more information about sex education, though."
Most of the time men and women feel socially pressured to have a lot of things happen, such as, for example, smoking, drinking, and even having sex.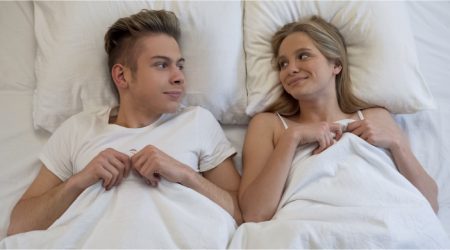 If you do not want to do it, do not do it, you have every right to say no, to let it happen in its own time or not at all. You may want it, but then the time comes and you regret it or you are nervous or confused and if your partner loves you or considers you, they should respect your decision. This not only applies to the first time, in any sexual encounter a no is a NO.
Communication, consent and protection are very important not only in the first time, but in every sexual encounter, says Pablo*, 43 y/o, who tells us about his eventful experience with condoms: "I was 18 years old, and I feel that in my first time everything went very well, although I used a condom, I didn't put it on properly and it stayed inside my girlfriend, she expelled it at the end. After that day, I started reading and from then on I became more enlightened about proper condom use."
The first time should be memorable, with love, joy and some nostalgia, but if it was not like that, remember that you already know how you do not want to be treated or do not want to be touched or talked to. At the end, when you start a new relationship, you will always have a first time.
Traducido del español: Catalina Oviedo Brugés