From time to time, the way in which you live your sexuality must move away from your comfort zone and, to achieve this, the ideal thing is to experiment in other ways, either alone or in company. With that in mind, today I will tell you about a sexual stimulation technique that will take your pleasure to another level.
Surely you have practiced it, you just did not know its name: fingering, which is nothing more than manually stimulating the clitoris, vulva, vagina and anus, in the case of women, and, in men, the penis, testicles and anus.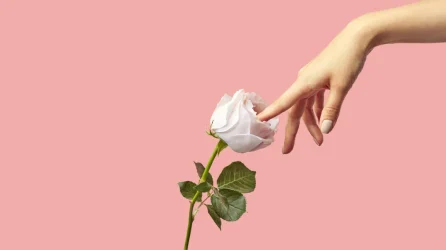 It can be an activity in itself; that is, the entire sexual encounter can be dedicated to practicing it, or it could be accompanied by other practices… It is up to you.
The clinical sexologist, Analía Pereyra, explains that it is a recommended practice to climax: "You can stimulate the clitoris indirectly, starting with the labia majora, moving towards the labia minora and surrounding the glans of the clitoris without exerting pressure. In the case of the anus, it is advisable to start caressing softly and in its external part, until the person asks for a finger to enter".
Pereyra assures that this technique is an indissoluble ally of assertive communication and of breaking taboos about the coitus-centric culture: "Fingering helps communication in the couple, to get to know each other and to be able to ask how and in what way we like to move forward. If it is combined with oral sex, the sensations can be extraordinary and coital penetration will become unnecessary," she explains.
Romina Barraza, a clinical sexologist, assures that fingering plays an essential role in foreplay: "It is an absolutely necessary practice in sexual encounters in order to produce arousal and, many times, desire. This has to do with the sexual response, which, in people with vulva, for example, when there is a long-standing couple, first sexual arousal appears as a result of a suitable stimulus like this one, and then desire appears."
Barraza emphasizes that: "Penetration can be stimulating, but it is not the only thing or the first thing that should be done. Eighty percent of people with vulva do not reach orgasm through penetration; and this is where fingering takes center stage."
Dr. Analía Pereyra recommends that massaging the area of the clitoris, vulva and labia increases blood circulation and allows blood to fill the clitoral bulbs, which are the ones that generate lubrication.
Like any technique, this one needs a detailed guide that will allow you to have a very pleasurable and #sinrecato experience:
It is essential to keep your nails short and clean. It is an ultra-sensitive area and any sudden movement can cause slight tears.
It should be a gradual process. Start with caresses and, as long as your partner authorizes or requests it, you can stimulate the genital area (vagina or anus) with your fingers.
The use of lubricants is important, although men and women lubricate naturally, it is important an extra help to avoid discomfort.
It is possible to receive simultaneous self-stimulation in one area and the other.
It is very important to communicate, guide the person to stimulate or touch the area that gives us pleasure, take their fingers, guide them to that place and tell them how you want the movement and its intensity.
On the other hand, Dr. Romina Barraza highlights other no less important aspects to enjoy fingering:
Knowledge of anatomy, especially the female one. The clitoris is very sensitive and just as it can feel a lot of pleasure, it can also feel a greater pain. That is why it is important that, at the beginning of the stimulation, it must be gentle, so then you can increase the intensity of the movements.
If you are going to stimulate the vagina (internal part of the vulva), the external part is the most sensitive, that is, the first 3 or 4 centimeters.
If you want to find the G-spot, you should press gently and with circular movements the anterior wall of the vagina, which is located in the inner part of the vaginal canal towards the lower abdomen.
Triple pleasure: Three places can be stimulated at the same time. While performing oral sex, stimulate the vagina with one hand and with the other hand stimulate the boobs, or the pubis, or the anus or caress other parts of the vulva.
In the case of men, while performing oral sex, you can stimulate the perineum, the anus and the nipples, which is a very sensitive erogenous zone in men.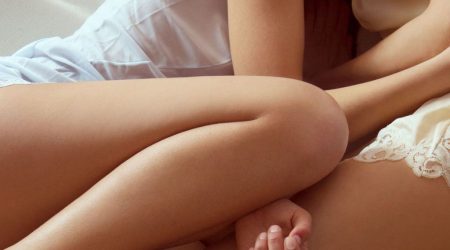 If you are going to be with several people at the same time, you should use protection. You can use condoms or latex gloves, there are also latex thimbles, which are nothing more than condoms for the fingers.
If you want to have a good time, do not forget to protect yourself. It is recommended to change these thimbles between one person and another, so as not to mix fluids and avoid sexually transmitted infections (STIs). Also, change them when moving from the anal area to the vaginal area and vice versa.
When the stimulation is adequate, it is not necessary for her to be naked to reach climax, with the necessary touches, you can make her reach orgasm with her clothes on.
Rings or vibrators will also give a plus to masturbation. Remember that giving pleasure is as or more pleasurable than receiving it, it is a symphony to experience pleasure through the other and see them enjoy without expecting anything in return.
Traducción del español: Catalina Oviedo Brugés