Modern sexuality is full of new terms and trends that make us think, but also invite couples to get out of their comfort zones, to have fun, to experiment; in other words, to get used to them. 
Basorexia: consists of arousal that occurs only with kissing. According to the sexologist Mamen Jiménez, we could speak of a philia: "Which is an unusual sexual practice, or a behavior in which the source of excitement or pleasure lies in objects, behaviors or contexts that are out of the norm".
People who practice basorexia reach orgasm only through kissing… What a skill!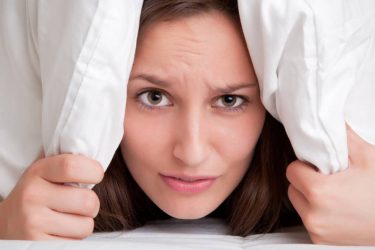 Blue balls: medically speaking, it is called epididymal hypertension and occurs when the testicles present a vasocongestion by fluid retention; in this case, blood, and take a bluish color. In most cases, it produces a sharp pain due to prolonged and inconclusive sexual arousal.
Clittage: it is a technique that allows stimulation of the glans and clitoris, without penetration. In this position, they have their hands free to stimulate other erogenous zones, and it is ideal to produce greater lubrication. It is a clear example of sex without penetration. And to spice it up, a sex toy can be used.
Coitophobia: also known as genophobia, is the fear of sexual intercourse. It is a condition that can cause fear or panic when sexual intimacy is attempted. In some cases, the very thought of it causes these feelings.
In general, people with genophobia have romantic relationships in which they enjoy cuddling and kissing. It is not considered a sexual disorder because sex is not rejected because of the inability to enjoy it or lack of interest, it is related more to an anxiety disorder that can affect men or women.
Among the symptoms, we can find pain, fear and censorship by not showing oneself naked. This phobia interferes in their affective relationships and generates isolation and depression.
Pearl necklace: it is not an accessory of fine feminine coquetry, this term alludes to ejaculation on the chest or neck of a person.
Crossdressing: it means to dress as the opposite gender would; that is, if you are a man you dress as a woman and if you are a woman you dress as a man would.
Psychologist, clinical sexologist, couples' therapist and sex coach, Nayara Malnero, explains the concept in more detail: "It is usually men who practice it the most, dressing in skirts, heels and wearing makeup. It is less common among women. It is simply another form of expression and of living that male/female duality that we all have in our persona," she says.
She adds that being a cross-dresser, or practicing crossdressing, is not related to sexual orientation or identity. Generally, this type of costume changes are done in privacy to enjoy alone or in company.
Phobophilia: feeling aroused by having sex, or sexual practices, in places where they can be discovered by other people such as public restrooms, parking lots or in a car while driving. For those who practice it, the excitement, basically, lies in the danger of being caught. Pure adrenaline.
Free Pass: it consists of the agreement reached by some couples to give each other permission to have an affair with another person. Each couple knows the extent of their agreements and rules.
Erotic lactation: the breast and nipple are highly erogenous zones for women. However, not all women can become aroused during breastfeeding, but their partners do enjoy the activity.
In this practice, the person becomes sexually aroused by either breast-feeding someone or sucking on the woman's breasts. From a psychological viewpoint, erotic breastfeeding can also be a way for the individual to fulfill both emotional and physical sexual desire.
In lesbian relationships, mutual suckling is often seen as a sign of affection.
Knismolagnia: this curious name is also related to a curious philia; it is about feeling sexually aroused by tickling or being tickled. Pleasure for the less risky ones.
Masters/slaves: in BDSM, it refers to the sexual practice of master and slave; one commands and the other obeys. Sex stores have many toys and attire to take the experience to another level.
Merkin: can you imagine a wig on your pubes? Well, do not imagine it because they exist and it is not a new term, on the contrary, its history dates back to the 15th century. In the beginning, it was used by men and women to "disguise" the sexually transmitted infections they suffered from.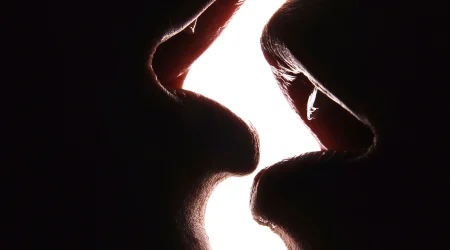 In the theater, it was used by actors to play female characters because women were forbidden to act on stage. And although they went out of fashion for a while, nowadays, actresses use them to recreate characters who had more pubic hair.
Here fit men who dress in drag and women who want to surprise their partner and have a #sinrecato night.
MILF: the term stands for "Mom I'd like to f*ck". In the world of sex, it refers to a certain type of women (over 40 years old) who become the sexual fantasy of young men who are attracted to mature women, especially the mothers of their friends or fellow classmates.
Since after all, you only live once, do not hesitate to make any of these terms or trends that make you curious or make you fantasize part of your reality.
Traducido del español: Catalina Oviedo Brugés