Some psychologists claim that fetishes say a lot more about our personality than we think. Stephen Snyder, sexologist, says: "Having a paraphilia is nothing extravagant or something we should be ashamed of, nor should it be kept hidden within a couple. Precisely, one of the causes of lack of desire in a relationship points, perhaps, to the fact that both parties are not being sincere in confessing their most private desires". 
A fetish is the erotic arousal and the achievement of an orgasm through an object, clothing or body parts, such as feet, which, according to expert sexologists, is one of the most popular.
Today in the confessional we talked with Arturo (*), a 40 year old paisa who has a fetish for women's feet, also known as podophilia. When I asked him: when did this 'attraction for feet' begin, with a thick accent, he answered:
"Since I was a very young boy. When I was 7 years old, I remember that there were two older cousins spending vacations at my house, they were about 20 years old, approximately, and they were lying on a bed face down and the soles of their feet could be seen on the footboard of the bed. I remember I reached out to touch their feet and then I put my nose close to them to have a sensory contact and that's when it all started".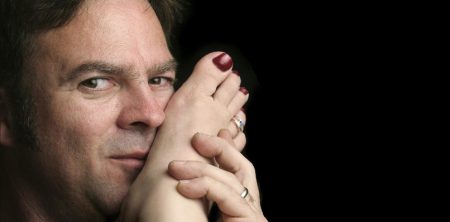 As Arturo grew older, his fetish was no longer motivated by curiosity, but began to become more sexual: "At puberty, around the age of 13, when I watched a movie, series or novel in which a woman stepped on or had any contact with her feet towards a man, I would experience erections. So those images stuck in my mind and I started masturbating at night".
At 17, he discovered a Spanish magazine that specifically talked about fetishes and began an abundant collection until he was 21. He came to have around 150 magazines. "It was a magazine for fetishists, I only focused on feet, its name was 'Tacones Altos' (High Heels). Before, the information was very limited, those magazines were a relic and whoever sold them brought them with a supplier in Bogota".
His fetish has never been a secret and he confesses that he has never hidden it from the women he has dated, girlfriends or friends with benefits.
In the internet age, he has developed his fetish even more. "The material is much more extensive. There are videos coming out of women who, with their feet, subdue men and they call it footdom. It turned me on to watch those videos and I recreated them with a woman".
But not everything is fun, pleasure and satisfaction: "I'm not going to lie, I made my fantasies come true, but having a fetish can cause several problems if you don't handle it well. One of them is the dissatisfaction of having a normal sexual relationship, you can become selfish with your partner and only use women as elements to satisfy your sexual desires with their feet without worrying if they reach orgasm", he confesses.
He accepts that another problem of fetishism is to masturbate a lot and accustom your penis (or vagina as the case may be) to a speed to reach climax. Knowing that is impossible to carry this same speed in an intercourse triggers that frustration.
"I remember when I was 21 years old I went to a Mexican psychologist and I talked to her about it and her response in all the sessions was that this was very normal, and even in one session she took advantage of me. She took off her shoes and told me to give her a massage, which then turned into you-know-what", he commented mischievously.
I immediately replied #sinrecato: The cure turned out to be worse than the disease and our self-confessed fetishist admits that this professional help only served to accentuate the fetish more, but deep down he wanted that, so he didn't hold the psychologist entirely responsible.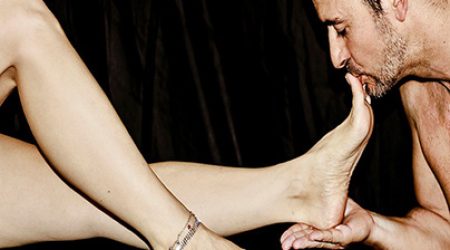 "Everything gets out of control when I experience that it is more exciting to worship a woman's feet than to penetrate her, and I consider that at that moment it starts to be harmful. When I manage to ejaculate only by worshipping a woman's feet while masturbating while doing it, without getting to do other things like oral sex with her or penetrate her; I become selfish", he says.
When asked if he is able to control his fetish, he answers openly: "It's very difficult, because it's like an addiction. You always want more".
Although, he recognizes that if he does not control this fetish it can cause problems with his partner: "In my case, I have had affairs with women other than my wife. I don't know why, but almost 80% of us men fantasize about women other than our wives".
And he adds: "I know that this has a solution, I've just been poor willed, and I give free rein to the fetish because I think that life is short and you have to enjoy it, but I know it's not the way to do it when you have a home".
To end this confession, Arturo finally says: "I am aware that in about 10 years, I should retire from these adventures".
(*) Name changed
Traducción del español: Catalina Oviedo Brugés