"Fancing you
Every day, every night fancing you
To sink into your abysses inventing you
When I tremble and spill over her
Fancing you
Just as you are fancing me
In the farce of other lips tasting me
Tasting each other so far away and yet so close… "
Hands up all those who danced to this beautiful song by the immortal Frankie Ruiz, 'Deseándote'. In the late 80's, this genre became popular and it was called romantic, pink, erotic, bedroom or motel salsa.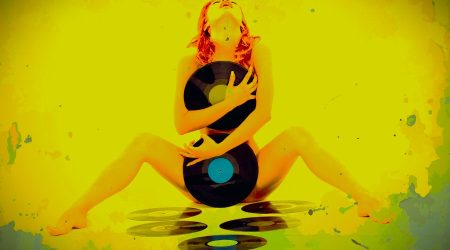 This sound is characterized by its soft melodies together with sensual and romantic lyrics in which great singers such as Eddie Santiago, Frankie Ruiz, Tito Rojas, Paquito Guzman, Willie Gonzalez, among others, stood out.
Music is the perfect accomplice to set the mood for all kinds of situations, especially when having sex. You just need to let yourself be carried away by the rhythm, feel uninhibited and free to move your body. You can even improvise a striptease that seduces your partner to warm up the sheets.
According to sexual medicine, the music we listen to throughout our lives provides "the soundtrack" for memories, experiences, loves and, of course, heartbreaks; moments that remain engraved in the memory. 
In this regard, neuropsychologist Rhonda Freeman explains how music acts in the brain: "Music influences three regions of the brain: the reward or pleasure system, the affiliation or social bonding system and the limbic system, which processes emotions."
The expert explains that when all these brain areas are activated, they produce hormones such as dopamine, oxytocin and endogenous opioids, achieving a deeper connection and closeness with your partner.
Throughout time, composers have been inspired by requited love, but they have also dedicated songs to forbidden loves, to heartbreak or to those unforgettable one-night stands.
Today, music continues to be an element of seduction, as confirmed by a study conducted by the lingerie store Pour Moi, which analyzed 300 thousand songs on Spotify, corresponding to playlists that suggest foreplay and sex.
The company revealed that the erotic-festive playlist highlights several popular artists such as: Rihanna, Beyoncé, Trey Songz and Jeremih. The study also confirms that couples prefer male voices because they heat up the sexual environment more than female voices.
When the voltage and intensity increases, the first moans are heard, the lovers move to the rhythm of their bodies and the bed becomes a hot dance floor. In order not to lose the rhythm, between caresses and harmonies, I share with you the hottest playlist according to Spotify:
WAP – Cardi B, Megan Thee Stallion
Often – The Weeknd
Pony – Ginuwine
Birthday Sex – Jeremih
Body Party – Ciara
I See Red – Everybody Loves an Outlaw
Sex with me – Rihanna
Love is a bitch – Two Feet
Good for you – Selena Gomez. A$AP Rocky
Na Na – Trey Songz
Planez – Jeremih, J. Cole
Go Fuck Yourself – Two Feet
Thank U, next – Ariana Grande
Make Up Sex so – Mo
Justify My Love- Madonna
SexyBack – Justin Timberlake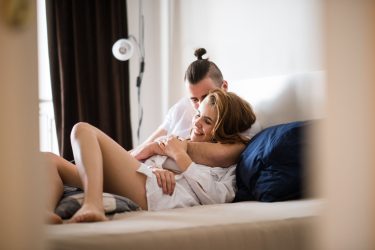 Social psychologist and sexuality researcher David W. Wahl explains how music during sex can help you feel more confident: "Music can be influential in curbing nervousness and distracting you from negative thoughts that keep you from fully concentrating on sex, such as concerns with your body or your performance."
Wahl assures that music not only increases physical arousal, but also influences the increase of emotional arousal, which allows for more pleasurable sexual relations.
Finally, there is no accounting for taste and if you prefer to listen to salsa, merengue, rock, vallenato, rancheras, ballads, porros or fandangos while making love, you are free to do so and enjoy it #sinrecato.
Traducción del español: Catalina Oviedo Brugés