On Thursday, June 21st of 2018, I had my first Sin Recato column published in the free newspaper ADN of Barranquilla and you cannot imagine how happy I felt at that moment. It was what I had always wanted to do as a journalist, to write freely, giving my point of view.
The question I am always asked is: Why do you write about sex? And the truth is that it was not planned, the universe simply conspired and I am grateful that it happened. Before telling you about the beginnings of this column, I must tell you about one of my references: the TV series 'Sex and the City'.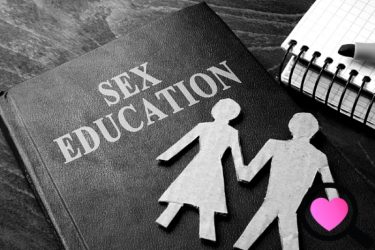 I remember it was aired on Friday nights, and I would stay up all night watching every episode. It was the story of four friends living in New York: Carrie, Samantha, Miranda and Charlotte, in which four perspectives on romance and sex were shown.
Twenty-five years ago, 'Sex and the City' changed the way many women thought about sex, helping them become more open and spontaneous, taking control of their love relationships and, above all, their sexuality.
Of course, it also changed the way I think. I sometimes feel a little like Carrie Bradshaw, when I type on my computer every Thursday, and, like her, I also hope to write a book about my columns and, why not, have it turned into a series on Netflix.
Starting point
As in every story, there is a breaking point. On April 3, 2017, I started a radio program, 'En Cabina', from 7 to 7:30 p.m., along with three friends, Guillo Carbonell, Sonia Berrío and Lorena Alzamora. It was a magazine show from Monday to Friday, in which we interviewed some famous figures and talked about sports, culture, sex and entertainment.
'Sex Thursday' became a pleasant and enjoyable space in which listeners participated with their spicy questions and comments. Thanks to 'En Cabina', I felt the urge to write about sex and I did it for two years in ADN, to which I am also grateful for that space.
When I thought I was just going to write, in August 2018, Alfonso Parra, a friend who lives in Canada, liked what I was doing, joined the cause and designed the website, logo and our social media accounts.
Many started reading the column and others wanted me to talk about what I was writing, I did not think much about it and on September 27 along with a friend, Yvonne Torres, I organized the first talk about sex: 'Penguins in bed', and we even traveled to Cartagena and Valledupar to present it.
Then other talks came, such as: 'Lo que callamos las mujeres' [tr: 'What women keep quiet about'] and 'Jugando Sin Recato' [tr: 'Playing Sin Recato'], until the Covid-19 pandemic arrived, but even that did not stop us and we continued with our plans now in virtual mode. We started to make live broadcasts with many friends who just wanted to express themselves at that moment and talk about sex, of course, but also about life as a couple and mental health.
I rediscovered another passion of mine, acting. I am an actress in training, so I started making videos with a lot of humor and love, of course, with the help of my talented daughter, Catalina Oviedo, who is part of the creative team of Sin Recato. Then, on September 5th of 2022, I presented the monologue 'Lecciones Sin Recato' at Teatro La Sala, which is a script I wrote for a fictional character: sexologist Monica Galindo.
Our purpose, besides informing, has been to educate, integrally, the family, through our social media platforms (Instagram, Facebook, Twitter, Tik Tok). This is the purpose of our website www.sinrecato.com where you can find all the columns and thematic articles, as well as a variety of current information, through our regional information network, sinrecatonoticias.
I must confess that in these five years I have heard so many stories of men and women that a book would not be enough to tell them all. This is how 'The confessional' was born, as a space for people to vent out.
Talking is always therapeutic and being listened to even more, like the Catholic priest who confessed to me that he had a son, but continued with his vocation of service; or like the single mother who, in a pandemic, lost her job and dedicated herself to being a webcam model; or when some women confess to me that they have never felt an orgasm in their entire lives.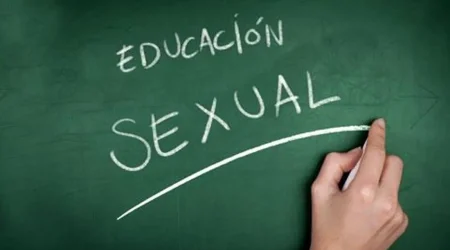 It has been five years in which we have grown thanks to the support of our family, friends, colleagues, psychologists, sexologists and public and private companies that have believed in Sin Recato. It has not been easy and it is just the beginning of everything we are building.
It has also been a great pleasure to have the support we have found, in terms of dissemination, in the opinion space of the well positioned web portal zonacero.com, directed by journalist Laurian Puerta Ordóñez.
Behind every dream, there is discipline, effort, tears, bad days and many 'You CAN'T…', but there are also many satisfactions when they write congratulating you for your work or recognizing that you are doing it well, and even correcting you and suggesting topics.
Thanks to all our loyal readers and followers in our accounts for their comments that encourage us to continue with this project. It is not easy to be independent, it is demanding; there are no schedules, but there are always opportunities and people who believe in you and that is the most important thing.
Traducción del español: Catalina Oviedo Brugés