Many couples want to have new sexual experiences and, in that search, they dare to take their pleasure to the next level. That is why today I will talk to you about pegging, a modern practice of roleplay, which consists in the anal penetration of the man by the woman with a dildo, which is attached to a waist harness, known as strap-on.
This sexual practice is also known as reverse anal sex and it represents the roles of power in the relationship where the woman is always the one penetrated during sexual relations.
Clinical sexologist Megwyn White says: "Pegging offers women the opportunity to experience an exciting roleplay. In addition, some of the dildos used for pegging can be used as accessories for the vagina, so they can also be used for vaginal exercises."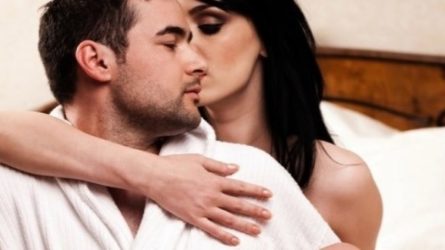 Benefits of pegging
It allows you to get out of the comfort zone of your sex life and it strengthens the connection with your partner.
The prostate or P-spot is the actual erogenous zone of men, and even though there is still a taboo that it is a practice exclusive to homosexuals, pleasure has no sexual orientation.
This roleplay provokes more pleasurable and fun sexual encounters.
Giving and receiving pleasure is a delight and in this practice the gentlemen's experience will be unforgettable due to the stimulation of the prostate, which is a gland with thousands of nerve endings, located a few centimeters from the anus that, when properly stimulated, provokes incredible orgasms.
Regarding the erroneous beliefs about this practice, Ana Lombardía, an expert in sexual wellness, explains: "On this subject we have to clarify some prejudices: anal sex or prostate stimulation does not make you gay."
Experts recommend always using lubricants for the stimulation of this area because the anus is very resistant and is irrigated by fine capillaries that break easily. It is also important to use a condom for a safe and hygienic sexual practice.
If you have not yet experienced this practice and are curious to get started, here are three steps to enjoy pegging:
Step 1 – Foreplay: anal practices, from masturbation to stimulation and penetration, need time. It is not about "getting the work done" in a hurry, there is no rush, go slowly to enjoy the experience.
Step 2 – Use of lubricant: it is important to use lubricant for anal stimulation. In sex stores there are anal lubricants with dilating and pain-free effects that will prepare this area for a pleasurable penetration.
Step 3 – Stimulate the mind: before a strap-on penetration it is important that, beforehand, you have discussed it and are prepared both physically and mentally. You must have an open mind and, especially, men must remember that by experiencing this they are not losing their manhood, it is just a new way to have orgasms with their partner.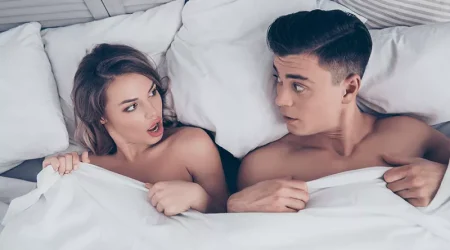 There are many types of harnesses designed for all experiences. The harness should fit the body comfortably. There are even harnesses with double end vibrator, that is, double penetration, one for your partner and one for you. It is a toy that is also used by homosexual couples.
Pegging is a role play, in which, this time, the woman is the dominant one and will have control of the penetration. It is a new way to enjoy your sexuality and, the best part, it also represents pleasure for both parties and can even be the materialization of an erotic fantasy. 
Of course, both must be in agreement so that the pleasure reaches its limit #SinRecato.
Traducción del español: Catalina Oviedo Brugés