Eight days ago a follower of #sinrecato contacted me to tell me how, during quarantine, she met someone very interesting on Twitter.
Camila, as we will call her, is a business administrator, single, 30 years old and has not been in a serious relationship for a while. "The truth is that I still don't feel the call to be a mom or get married. I want to travel, learn about other cultures, in short, do many things", she says.
She admits that she is very sociable and the quarantine affected, of course, that part of her. "I think the boredom of the quarantine made me take a risk and I started texting several men; obviously taking security measures to avoid something dangerous", she emphasizes.
Camila met someone in cyberspace who fulfilled her expectations: "I met many men, Colombians and foreigners, but Arturo caught me from the first day, we connected immediately and of course the conversation got hot, very hot", she said mischievously.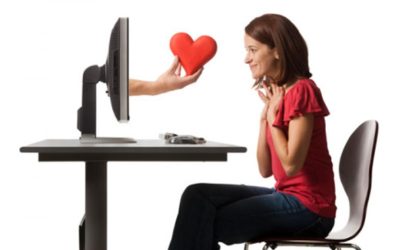 With enthusiasm she describes that the time to meet in real life arrived, and despite being very confident, of course, she was very nervous, but, obviously, she wanted to meet him, "to see what would happen".
"My best friend was aware of this meeting because, well, you never know", she says somewhat paranoid. They agreed that the meeting place would be public, which is the first golden rule if you meet someone through social media, she says.
"Well, the truth is that I took a lot of preventions for nothing", she says disappointed. It turns out that when Camila finally met Arturo, she explains, "it wasn't just nerves. He didn't inspire a naughty thought in me, it was cold rather than hot. The only morbo that worked was the one in the chat". 
She described the moment as eternal and uncomfortable. They practically didn't talk, ordered something to drink and said goodbye, like a couple of strangers.
Camila says that they never texted each other again and the truth is that she doesn't miss him: "From this experience I learned that the real world is my thing and, definitely, that's where I want to meet someone special", she says.
This situation has a scientific explanation, which is related to chemistry, although it is easier to feel it in practice. A study published in the prestigious scientific journal 'Nature' concludes that "we look for sexual partners with an immune system very different from ours".
This study analyzed the sexual behavior of 254 couples and concluded that the greater the difference in HLA (Human Leukocyte Antigen), meaning, antigens, the greater the desire and sexual satisfaction.
This is also related to the species' survival. Researchers found in both human and even animal couples with a different HLA, that "the chances of their offspring having resistance to a greater number of diseases are increased".
There is a reason why they say that opposites attract each other. In other words, the mixture of genes that is produced in the offspring takes elements from the immune system of both the father and the mother.
The question is: how does the sexual instinct distinguish those who have a different histocompatibility than ours? The answer is simple: sexual desire does not need a laboratory test to be activated. Scientists explain that our body deciphers long before we suspect it and we can even have it in front of us without realizing it.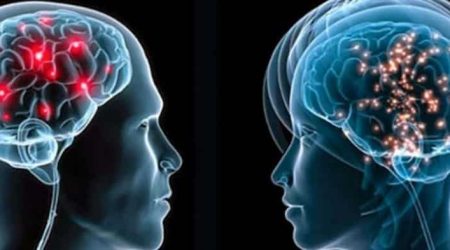 "Fish, birds and mammals prefer mates with a different genetic code than their own, which they determine using olfactory cues", according to the study.
The researchers discuss how HLA defines body odor, because some components are found in fluids such as sweat and saliva. Experts confirm that studies that have been done related to odor and attraction are not entirely valid.
However, olfactory neurons are known to identify HLA, even if humans are not aware of it.
This study makes it clear that opposites attract, but it does not rule out that human beings are capable of doing whatever they want with their sexual instinct, but it is interesting to know the great influence of the immune system in our sexual behavior.
Traducción del español: Catalina Oviedo Brugés