If we compare sex to a card game, we can say that there are master and unexpected moves that could change the game, moves that are going to give you action and even surprise the other player. 
If you and your partner like to experiment and get out of the comfort of the usual sexual positions, sexologist Ava Cadell has created a technique called 'trigasm', which consists of experiencing a synchronized orgasm by simultaneously stimulating three female erogenous zones: the clitoris, the G-spot and the anus; and in the case of men: the penis, the testicles and the anus.
Although it is not a very well known technique, once you learn about it, you will be able to enjoy it with your partner. It is not exclusive to women, men can also do it, therefore, hands and mouth are required to touch the indicated areas.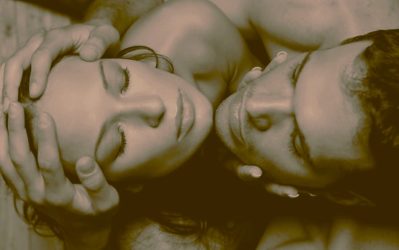 Experts warn that a 'trigasm' requires time and as long as you are patient and practice it, you will be able to achieve the desired pleasure. Therefore, it is required that both are connected to the moment without feeling anxious and, of course, open to stimulation.
The anal area is very sensitive but it is not naturally lubricated, in other words, extra help with lubricants is required to avoid hurting. Stimulation is done with fingers or a sex toy with slow and gentle movements.
The step-by-step for women to reach 'trigasm':
She should feel comfortable and relaxed while her partner stimulates her clitoris with fingers or orally.
Then, you need to stimulate the vulva, labia majora and labia minora, making a tour of the V-zone, inspecting it with your hand, fingers or tongue.
Her partner should continue to stimulate the clitoris orally until she is close to orgasm.
Very close to climax, her partner should insert their index finger into the vagina and locate the G-spot (this is the softest and highest area facing the navel) and stimulate it with a "come to me" motion.
Once in ecstasy, her partner should stimulate the anus with the little finger or with a vibrator. This perfect amalgamation by stimulating these three erogenous zones will produce a super powerful, explosive and pyrotechnic 'trigasm'.
In men there are also three erogenous zones: the penis, the testicles and, located in the anus, the prostate, which is their P-spot, the equivalent of women's G-spot, that is, their most pleasurable zone.
He can lie on his back or stand up, whichever position is more comfortable. He can ask his partner to give him oral sex starting on the glans, which is the most sensitive part of the penis.
His partner then needs to slowly move down to the testicles, caressing them with their mouth or tongue or with their hands. It is recommendable to use lubricant to make the massage and sensation softer while caressing the penis as well.
His partner can stimulate the penis orally and, at this point, continue to caress the testicles.
At that point, his partner should insert the index finger palm up into the anus and locate the prostate. Then, gently, touch, move the finger and stimulate with the other hand the penis and testicles until he reaches the 'trigasm': an otherworldly pleasure.
The question is, what if you do not want someone else to stimulate you, or you simply do not have anyone to stimulate you? Well, you can also reach 'trigasm' alone, both men and women. Here we tell you how you can achieve it.
The brain is our main sexual organ and if the mind is open to ideas, it is also possible to stimulate sexual thoughts just as it is done when having sexual contact.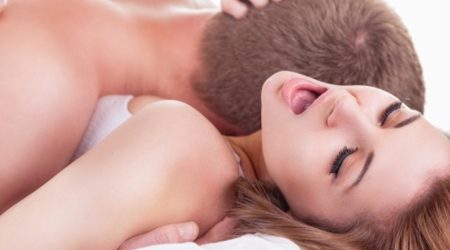 Stimulating the body alone gives you a lot of information about what you like and what you do no like, and allows you to experiment, to touch yourself and to do it at the pace you feel more comfortable and relaxed at, unhurried, enjoying the moment and letting yourself be carried away by the pleasure you experience.
You can use extra aids such as lubricants, dildos or vibrators. You can also use a mirror to look at yourself while you stimulate yourself, as if spying on you. The idea is to listen to your body and connect with that powerful sexual energy that we often miss out on.
To reach a 'trigasm' you must have patience, lots of practice, communication and the complicity of your partner. You must both act as guides of your body, and tell whether or not you are going the right way, so your partner will understand where, how and when to touch you until you reach the maximum level of arousal.
Traducción del español: Catalina Oviedo Brugés