Some love stories are kept secret by many circumstances: age differences, social class distinction, feelings qualified as inappropriate, skin color, height, physical beauty, among others.
However, there are couples that, throughout history, due to those differences have stayed together forever or, at least, for a while rather than separated.
Today I will share with you #sinrecato, forbidden loves that are famous:
Helen of Troy and Paris: who doesn't remember the Trojan horse? But more than a war between two great empires of antiquity like Sparta and Troy, it is a story of impossible love. Helen was from Sparta and was married to Menelaus. Paris was the prince of Troy and was the fiancé of the goddess of love, Aphrodite, nothing more and nothing less than the most beautiful woman in the world. But one day, Paris went to Sparta and, as the tradition said, he was greeted with delicacies and when he saw Helen, he knew she was the woman of his life.
Helen also got interested in Paris. They went to Troy, but as expected, Menelaus was boiling with anger. The Greeks declared war on Troy, they carried the famous horse, and victory went to the Spartans. There is no happy ending, it's tragic instead: Paris was killed and Helen returned to her husband.
Princess Margaret, Countess of Snowdon, and Peter Townsend: if I tell you that Margaret was the youngest daughter of King George VI of England, you wouldn't know her. But if I tell you that her sister is Queen Elizabeth II of England, things change.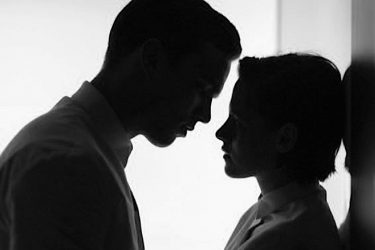 It turns out that Margaret met the officer Peter Townsend when she was 13 years old and he was 29 years old, married, had children and worked for the King. And despite so many differences and obstacles, everyone knew about the romance. The complicated part was when they wanted to finally formalize their relationship after the divorce of her beloved: Margaret did not have the support of anyone in the family.
In his memoirs, the veteran confesses that Princess Margaret was not able to leave everything for him. In 1959, Margaret married a Belgian nobleman and her first love lived in Paris until his death.
Frida Kahlo and Leon Trotsky: Leon was expelled from Russia for being against Stalin. So he escaped with his wife seeking refuge in other countries. Diego Rivera convinced Mexican President Lázaro Cárdenas to give them political asylum in Mexico. On January 9 of 1937, Leon arrived with his inseparable wife, Natalia.
The Russian and the Mexican painter fell in love immediately. They spoke to each other in English, because it was the language Natalia did not master. But Natalia found out and asked him: "It's her or me?". In July the affair ended. In May of 1940, the politician suffered an assassination attempt along with his wife, but was saved.
A few months later, Ramon Mercader, a Spanish hitman hired by Stalin, wins the Russian's trust and stabs Trotsky with an ice pick. Kahlo had had a meeting in Paris with Mercader a year earlier, for which she was imprisoned and accused of being an accomplice to the assassination. The Mexican was released the next day.
After Trotsky's death, the painter continued to use politics as a source of inspiration in her work.
Katherine Hepburn and Spencer Tracy: the actors met on the film set. He was married, but when he met the beautiful Katherine he fell on his knees. Spencer could not divorce his wife and lived this secret romance with the actress.
He finally divorced his wife and it was the actress who took care of him until the day he died in 1967. She always dealt with his alcoholism and his professional downturns. They always lived at their own home. And the day he passed away, the actress called his wife to organize his funeral.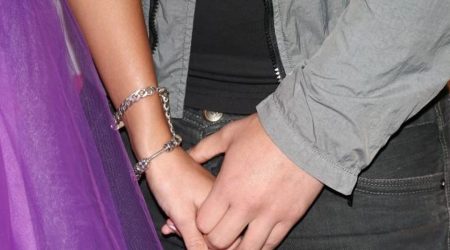 Oscar Wilde and Lord Alfred Douglas: a romance between two men today, although still taboo, but let's say it is accepted. But can you imagine a homosexual relationship in the 19th century? The romance of the famous writer at that time was one of the biggest social scandals.
This love led Wilde to jail because homosexuality was considered a crime in England until 1967. Wilde was married with two children and was tried and convicted in 1895 for indecency and sodomy.
The trial practically destroyed him, he lost not only his fortune, but his reputation and his family. His mother died while the writer was in jail. His wife changed her name and took away the custody of his children. But what hurt Oscar the most was that his beloved "Bosie", as he called him, didn't visit or contact him not even once while he was in prison.
When he was released, he met his lover in Naples and they were together for a few months. But when the money ran out "Bosie's" love also ended. Wilde changed his name and moved to Paris. There, in the midst of destitution and illness a great mind died at the age of 46.
Forbidden loves, requited loves, but very passionate at the end. Although, sometimes, they did not reach a happy ending, it can be concluded that it is better to have loved someone rather than live or die without having felt the kiss and the fire of love.
Traducción del español: Catalina Oviedo Brugés