Today, the diary of a passion is told by one of its protagonists:
Day 1
It was a cold morning, Luisa, as we will call her, had an unexpected work trip to a town several hours away. Before leaving, she organized her house. She knew she would come back very late and went out looking disheveled, with little make-up, wearing casual and sober clothes.
Her appointment was important. She used a transportation app so someone could take her to the nearest bus station. When she confirmed, on the other end of the phone, there he was, whom I will call Pedro. He confirmed the location with a very special coordinate.
"To divert the cops, you are going to give me a hug as if we were friends. I know it seems weird; but please, I'm new at this and I don't want to take any risks", the man explained to her. Luisa was a little surprised by the request, but agreed. She was more concerned about being on time for her meeting.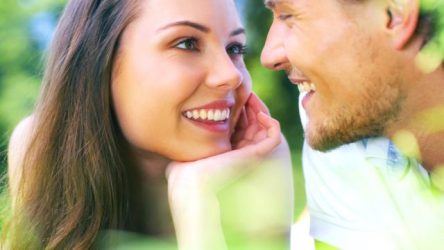 When Pedro and Luisa met, it was no ordinary embrace. Two strangers, on a cold morning embracing their souls.
During the walk, they talked as if they were lifelong friends. As if the embrace had bared their souls. Luisa arrived on time and Pedro promised to keep an eye out. Luisa smiled. She thought, "He will keep an eye on me, but why, what did he need to do that he had to keep an eye on me?" Luisa did not understand or did not want to understand. She traveled for 4 hours to her destination and forgot about that kind gentleman who only asked for a hug.
After 12 o'clock at night. She received a message: are you alright?, was your trip a success? Luisa did not understand anything. She only knew that Pedro was weird and that she wanted to keep knowing this stranger.
Day 2
Four days have passed. Luisa is restless, she did not answer the message because she was very shy, but she wanted a hug. But she did not know how to see him. She had no excuse for it.
Her life passed between home and work. But on a daily basis, every time she took a deep breath, she felt him. Pedro was white, of medium height and athletic body, his healthy habits showed.
Luisa found a way to travel, she could have postponed it for eight more days, but she wanted to see him. It was a short trip, but she had to get to the bus stop. She trembled inside and called Pedro.
Anxious Luisa was on time, Pedro was very punctual. They crossed their gazes and again a second big hug. Two minutes of skin in the middle of their clothes. They could hear their hearts fluttering. His perfume would become unforgettable for her.
This time, they spoke less. She kept looking at him, contemplating him, engraving him in her mind for the duration of the short ride. He left her at the bus stop and dared to say goodbye with a kiss on the cheek.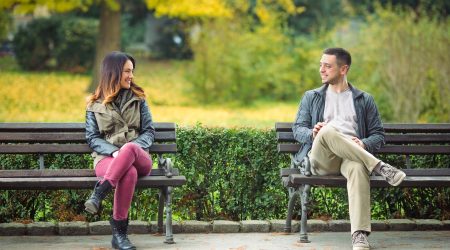 Day 3
Pedro writes a message. Seven days have passed. His message is warmer. Luisa has been very successful in her work lately, she feels happy and welcomes each achievement as a stepping stone in her career. She has it all apparently: excellent income, job success, success in her home, she is a good mother, Luis is 11 years old, in first grade of high school and stands out for his academic talents. Luisa believes she has it all, she has always felt complete, she believes she lacks nothing. However, Pedro texts her and she immediately trembles. She has realized that she loves his voice, his look, his smile, his skin and that scent, but above all, she loves the strength of his being and his essence.
She is busy. She leaves him on hold for an hour. Until she feels she must talk to him:
-I'm fine.
He replies:
-Yes that's clear; what I'm asking you is: Where are you?
Luisa is far north of the city and Pedro is in the center. The distance is long, but Pedro tells her that he wants to hug her. Luisa, without thinking, runs to meet him, although she knows she can't take too long.
Pedro is outside a café, a reserved place, although it is very busy. It is the perfect place because it is isolated from the frequent places they both frequent.
Luisa arrives and Pedro embraces her. This time it is more than a hug. He caresses her back, touches her hands, her face. His breathing was deep. They agreed to meet on Friday. It was urgent to see each other.
Luisa came back trembling. She tried to fall asleep. Many meetings awaited her the next day and she had to be mentally focused. But her skin was in a different tune. She was vibrating and discovered after so many years that she liked feeling alive again.
Day 4
The day of the date arrived. At the café. Luisa arrived on time, Pedro was late. Luisa began to think that everything was going so well, but it was just a passing thing. She decided to tell Pedro that it was the last time they would see each other.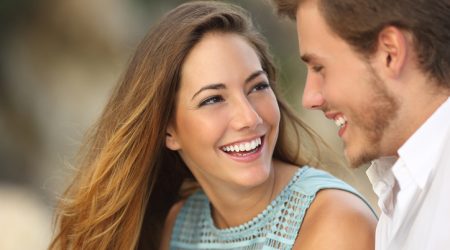 Pedro arrived an hour later, he had not forgotten his appointment. He had had an unforeseen event and had not been able to write to Luisa. When Luisa had him in front of her, she changed her arguments in an instant and understood that Pedro was allowing her to be her, and decided to confess it.
Confessing it did not cost her, her personality was always strong and overwhelming. She told him how her own skin felt and he slowly approached her and kissed her warm, moist lips. Luisa decided to leave everything aside and, as when she was 15 years old, to dedicate herself to feel. He brushed her lips for long minutes with his tongue until he unleashed a long and deep kiss. He bit her lips and caressed her back and kept kissing her.
Luisa had to go back. Pedro gave her a ride and on the way she caressed his legs, his chest and his face. Caressing him in that way was so wonderful and addictive.
She made the most of that half hour intensely. They said goodbye without a date for their next meeting.