Fiction feeds morbidity, especially when it comes to illustrating female orgasms in a sexual scene. The louder, more exaggerated and unrealistic the moans are, the more of a guaranteed blockbuster success the production seems.
But, of course, the reality is very different from what the porn industry wants to sell to its public. That is how Bijoux Indiscrets, a brand of erotic toys, created the 'Orgasms Library', an original audio archive that shows the authentic "voice" of female pleasure.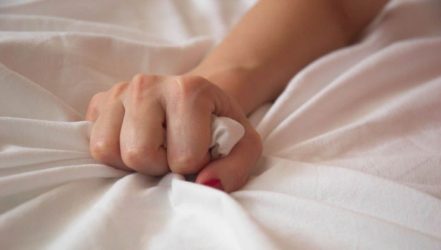 Amarna Miller, Celia Blanco and Lara Castro-Grañén want, with this project, to raise awareness in society about the importance of self-knowledge and sex education, allowing each individual to enjoy their sexuality according to their desires and values.
In 2006, the unique library was created, which has more than 1,200 orgasms from 67 countries: "The donors" are anonymous and share the sound of their pleasure to help show that the reality is very different from the one shown in the movies.
When the person uploads the sound of the orgasm to the library, users can add additional information including some details, such as whether they were alone or in company, what erogenous zone they stimulated, etc. 
Elsa Viegas, co-founder of Bijoux Indiscrets, explains that they want to break taboos with this ingenious library: "Cinema, even porn, sells us the idea that female pleasure is only achieved through penetration. However, almost 80% of the orgasms donated to the library are achieved through external stimulation (clitoral zone)," she says.
Viegas also criticizes that in fiction women do not masturbate and that they only reach their orgasms when they are with a partner: "More than half of the orgasms are recorded alone and the most searched ones always have three characteristics: they have been reached alone, with clitoral stimulation and while using sex toys."
Fiction has distorted the reality of many women because, sometimes, they feel frustrated for not reaching an orgasm with their partners; they even think that they suffer from a physical problem, when the truth is that they do not know their body and how to respond to different stimuli.
The question that arises is: why are moans so important in sex? 
The intention of this project is to show how the real female pleasure is felt through sounds. To determine that, a survey was conducted in which the following conclusions were reached: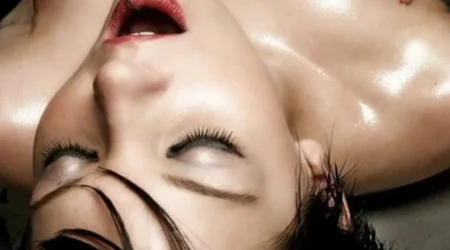 60% of women and 51.9% of men state that they use moans to arouse their partner during sex.
43% of men consider moaning or screaming to be indicative of good sex, while only 34% of women think the same.
42% of men surveyed say that as orgasm approaches, moaning should be rhythmic and mechanical, and only 30% of women share this opinion.
The sexologist and psychologist, Antoni Bolinches, author of the book 'Sex wise' explains that: "Moans are a psychophysical expression of pleasure, which can also be used to reinforce certain behaviors of the partner, and it is natural that when you reach an intense level of pleasure you want to express it".
Reality will always surpass fiction; that is why both men and women express, with moans or words, what they feel and think during an orgasm, at the very moment when they let themselves be carried away by pleasure.
Traducción del español: Catalina Oviedo Brugés