Love and sex can be together for a long time, but what happens when the couple no longer feels the same feeling, or the need to have sex? 
Couple relationships go through many complex stages, such as when the children are small, there are economic difficulties, there's fatigue of work at the office and at home, routines, etc., and in that order, at the bottom of the list is sex, because it is not as pleasurable as it was at the beginning.
If this happens to you, but you still feel the flame of passion, it is likely that the desire is at risk. This has nothing to do with love, it's just time to not miss the signs that indicate the lurking of 'penguins in bed':
Sex is no longer spontaneous: if there is no foreplay and neither of you proposes it is because, practically, sex is out of obligation.
Not enjoying any position: you are at that point where any position is uncomfortable rather than pleasurable. And even worse, if neither of you enjoys it, it's a red flag.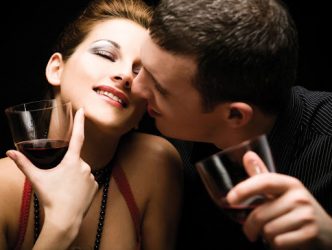 Not following the same rhythm: as in dancing, you have to follow a synchronized rhythm to enjoy it. At the beginning you can be in sync, but if after a few minutes each one concentrates on your own selves, the pleasure will go away.
If the TV is more turned on than you are: this means that there is an emotional disconnection that affects the moment of intimacy. When there is something external that catches your attention more than the act itself, it is a bad sign.
Not being in the mood at the same time: he wants to and she doesn't, or vice versa, and so they keep playing cat and mouse. They are busy, tired, or there is no moment when they both want to be together at the same time: another red flag.
If you are experiencing any of these situations, I remind you that they are not everlasting and there is a solution to every difficulty. The desire is very fragile and can fade away, the most important thing is to not let it disappear. So let's get to work:
Of course, at the beginning of the relationship, you were thrilled by the acrobatics in bed or the idea of doing it in different places, but now the most important thing is to connect and, sometimes, you are not going to achieve it only on the mattress no matter how cozy it is. "What you're both looking for, both emotionally and physically, can change over time", says Mary Jane Minkin, professor of obstetrics and gynecology at Yale School of Medicine, USA.
That's why details are important. Don't assume, talk to your partner, create spaces outside the house, have a coffee, enjoy lunch or dinner, go for a walk together: in those moments of low spirit, these activities do as much good as having a sexual evening.
Women are insecure about their bodies and men generally don't care about that detail, and science speaks for them: "When men are aroused they experience a neurochemical cocktail that clouds them. In other words, he'll be so overwhelmed with excitement that he won't have time or the will to notice your flaws", says sex therapist and sex expert Ian Kerner, PhD.
The adrenaline of the moment, in theory, takes us to uncomfortable places to have sex, such as the kitchen floor, an airplane bathroom or a swimming pool, and the list goes on. Once in a while you have to spark the light of the relationship, but you also have to admit that there is no greater comfort than a soft, clean and comfortable bed.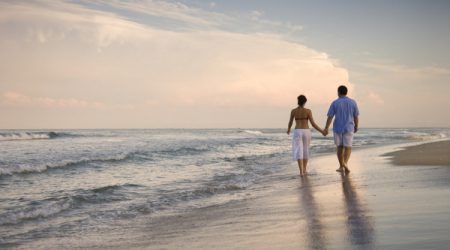 Sex clichés are clichés, but for some reason they work, so anything counts. Booking a hotel room, dressing up for that special date as if it was the first time, taking a bath together, buying scented candles, getting massages, pampering each other, anything counts. 
Desire does not appear by magic, you have to feed it daily, with details, with patience, with love, with nice words, with all the information you have about each other, and if all this is not enough, and if you are lost or feel strange, there must be someone or a family ally to help you remember everything you liked about each other before the current hard time.
Before having sex you also need to take some time, because not every day is the same. Analyze that it may have been an exhausting day, a long work meeting, an unexpected trip, a traffic jam on the road, etc. So basically, it is not an obligation to have sex, but if you try and breathe, rest, take a bath and pamper each other, surely, the desire will return.
As time passes by, you start to understand that not everything has to be like a clockwork, nor will it be perfect, and that quality is better than quantity. Knowing each other, no one should feel ashamed to say what they want. There is no pressure to look good, just try and make that moment special and, of course, worth it.
A relationship cannot survive on good sex alone. It's all about a good balance: of love, communication, complicity, consistency, friendship, loyalty, tenderness and lots of #sinrecato details.
Traducción del español: Catalina Oviedo Brugés