Foreplay is the key to pleasure and that is why, sometimes, couples run out of ideas. Sometimes they are so eager to have sex that they end up doing the same thing as the last time, or even limit themselves to penetration only.
If you, gentleman, want her to feel like a "queen", take notes of this position that will not only bring pleasure to both of you, but it will help you to look like a "king".
Queening, or face-sitting, is a sexual position in which the woman sits on her partner's face while they give her pleasure through oral and anal stimulation with their mouth, lips, tongue and fingers. Since her partner's hands are free they can roam her body while their mouth delights.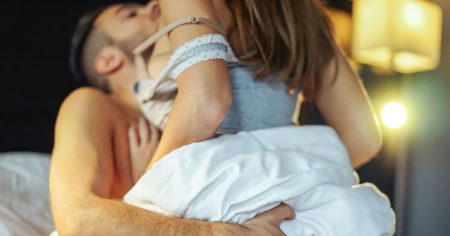 The most curious thing about this sexual position is that it is not new, its origin dates back to ancient Egypt where some drawings that represent it were found. The practice became very popular in other ancient cultures such as Japanese, Chinese, Indian, medieval European, Victorian, among others.
Originally, this position was a way for upper class women, even queens, to enjoy their sexuality without getting pregnant. The website Urban Dictionary describes it as: "an ancient art in which a woman presses and rubs her genitals and/or anus against her subordinate's tongue, lips and nose".
Primarily, this 'work' was performed by slaves or servants, who submitted to the desires of their mistresses. In Japan, women paid the men most skilled in this 'art' to please them.
The step by step
Consent: in sexual terms, to do or not to do something with your partner requires something important: agreement. If either of you are not sure, you should at least try to know if you like it or not.
Comfort: queening can be done on the bed, on the couch or on the carpet. The most important thing is that the ones involved should feel comfortable.
Empowerment: the person on top will have total control of the situation and will control the movement; up and down, back and forth while their partner stimulates orally and anally.
Important: the person on top should not let all the weight fall on their partner's face. One way to improve the technique is to hold your hips or use your knees, as if you were doing squats.
Extra help: you must find a foothold so that you are not leaning on your partner's face. You can rest one or both hands on the headboard of the bed or the back of the couch.
Reverse position: you can kneel on your partner's sides, facing their feet.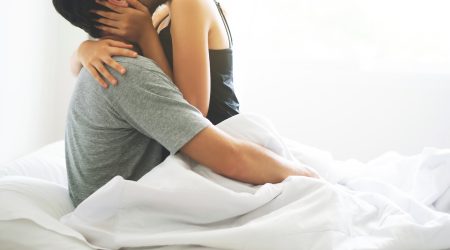 Touch: the moment you start getting more comfortable and familiar with the position, you will be able to caress your partner's genitals and nipples for a more pleasurable experience.
Play: play with your partner and give this position 'extra pleasure' by stimulating their clitoris with a vibrating bullet.
Protection: if you do not have a steady partner, protect yourself and do not forget to use a latex sheet on your vulva to avoid any STI (Sexually Transmitted Infection) or STD (Sexually Transmitted Disease).
Currently, the practice of queening is not related to social classes or royalty; it is perceived as a symbol of female empowerment, but does not need to be necessarily understood as that of dominating, but rather that it allows a balance of sexual energy of both the one who receives pleasure (the queen) and the one who gives it (the king).
Traducción del español: Catalina Oviedo Brugés