Sexual relationships are not perfect, because if they were, surely, everything would be boring and predictable. The secret is that there is no secret; it's just that there are situations that turn on or off the flame of the moment.
Bad breath, carelessness in personal appearance, loud noises, panting, sloppy underwear and even insecurities are enough ingredients for a disastrous sexual encounter.
Today in #sinrecato we have the top five 'passion killers' of sexual relationships:
Ranked N° 5: bad smells.
They include bad breath, excessive sweating, among others. If the urge catches you off guard, there is nothing as soap and water to freshen up the situation. You can bathe together or separately, before the moment and the action begins.
"The biggest 'passion killer' in a sexual relationship is bad breath or any kind of unpleasant odor, which makes the passion die instantly. Sometimes it has to do with lack of hygiene, but it can also be due to a medical problem such as halitosis, liver damage, tooth decay or a mood issue of each person", says psychologist and sexologist Ezequiel Lopez Peralta.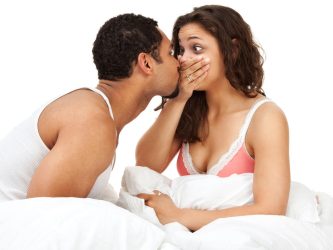 Lopez suggests to directly give a chewing gum or a mint to the person: "It is something that must be solved, because it can provoke rejection and be extremely difficult for the dynamics of the sexual relationship".
Ranked N° 4: those who talk a lot or those who do not talk at all.
There is nothing more inspiring in a sexual relationship than the connection that exists between the couple. It is when each one expresses what they are feeling, if they like to be touched in this way or what they like or how it feels good.
And if it is about using sexual and explicit language to have sex, you should go ahead and break the ice with hot phrases, but not to the point of making the other person uncomfortable. You should be sincere and if you do not like to be 'talked dirty' to, then create your own intimate language together.
Ranked No. 3: answering the cell phone.
Simple, turn it off for a moment. I do not think that it is a big deal to disconnect for a few minutes. The thing is that being in the moment and stopping and then continuing to talk actually kills the passion. It is very important to be connected with your partner and not to your cell phone.
It is unpleasant and disrespectful to answer messages or calls while you are in an intimate moment with your partner.
Ranked No. 2: insecurities.
"When a person wants to turn off the light so that their body is not seen, when you want to avoid certain sexual positions so that the chubby parts or stretch marks are not noticed, when insecurity is shown due to the size or shape of the penis, or even by the performance, those things that normally the other party is not interested in because they are not focused on that; are your complexes, not those of your partner, they are the ones that make the sexual act become limited and limiting", explains Lopez Peralta.
Self-confidence and self-love are key to let yourself be you with the other person. Low self-esteem will always be an obstacle for a person, so it is ideal to ask for professional help to improve those complexes that do not allow you to enjoy your sex life.
Rank N° 1: lack of communication.
"It is vital to be open to express what I like, what I want, what I do not like, what I am open to, what my experiences have been like", says clinical psychologist Paula Davila.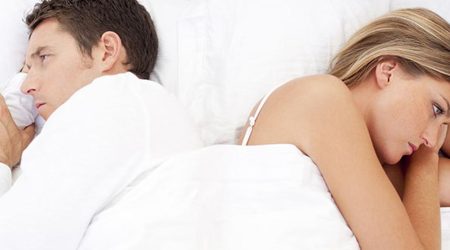 That is why details must be taken care of. There are people who do not pay attention to underwear, because they say it is what they see the least and do not understand why they should bother to spend money on new lingerie or boxer shorts.
"Despite their durability, wear nice underwear, the color you like and that excites your partner", says sexologist Lopez Peralta, who emphasizes the care of hands and feet, "that speaks of how much you love yourself and is something visually sexy and stimulating for the other person".
As my mother used to say, when you go out, wear the prettiest underwear, you never know. She was right, wise words. 
And my bonus: nothing forced will be pleasurable, not even sex. Spontaneity is very important when having sex, there should be no pressure to do it on the weekend, because you are ovulating or any motivation other than morbidity, eroticism, love or pleasure.
Desire is stimulated, not pressured. Experts recommend a fluid communication as a couple, but before that it is important to know yourself and put aside prejudices that interfere with your sexuality.
Traducción del español: Catalina Oviedo Brugés