At some point, we all have blamed someone for making decisions without knowing why; sometimes, we criticize what they say and even how they say it without understanding the context of the facts; and some people, more daring, just get way too comfortable and judge others for what they do, say or think, and believe they are the ones who own the absolute truth.
Today's guest is very controversial, someone who has become famous on the radio and on all digital platforms thanks to our Shakira. Ladies and gentlemen: the monotony! It was not easy to contact her, but thanks to a friend in common we were able to get this exclusive interview.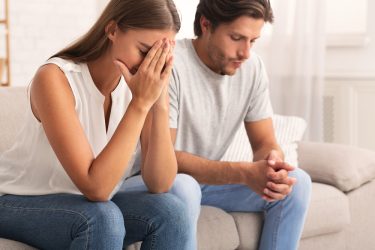 She arrived punctually to the agreed place. We met at a shopping mall in the north of the city; she told me she would be wearing a gray T-shirt with a letter M on it and dark glasses. I thanked her for the space and we ordered something to drink.
Before starting the interview, I asked her to tell me a little about herself. In a fine voice, she told me that she had never felt as important as she does now that the Barranquillera singer, Shakira, had written the song:
"My life is not very interesting. Every day I do the same thing, day after day. And when there is a slight change, no matter how small, I start to disappear. I often live in houses where couples of many years live, I usually live there for an eternity," she said.
When we started talking, I asked her if she felt like a villain in relationships to which she replied:
"I have always been judged because I end couple relationships, and the truth is I would like to understand them. I know I'm boring, monotonous and repetitive, but I'm not the one who chooses the person they say they love and will spend the rest of their lives with. I don't tell them how they should fall in love, or how to celebrate their anniversaries, or even how they should have sex. I come in and, if I don't see changes, I stay, that's how it works," she stressed with some indifference.
"But you say you stay with couples who have been married for many years. Explain to me, how does that work?", I asked, to which she replied in surprise:
"What an interesting question. I had never been asked that before to be honest. Well, after a while couples get to know each other so deeply that they don't even talk, they say everything with a look or a gesture and, of course, they adapt to that lifestyle. That's neither good nor bad, it's their code", she smiles mischievously.
And she adds: "There are couples who argue every day, the truth is that I don't like living in those homes, as they call them now… toxic! But it's a cycle that repeats itself, and I stay until one or both of them get tired. Even in the end, some couples work out their differences, and that's when I go straight out and close that door, although it can open repeatedly," she says with a grimace of displeasure.
The word monotony, or monotonía in Spanish, etymologically, is divided into two words: mono, which means one, and tonía, which means voice. It means that when something manifests itself in the same pattern, it is monotonous, as a synonym for boring or repetitive.
This state of mind is not only related to life as a couple, it is also frequently present at work, when referring, for example, to the fulfillment of a schedule, being in the same place with the same colleagues and even similar situations.
In psychology, monotony is a state of mind related to our surroundings. To understand it, it is enough to say that days have a routine from the moment we get up until the time we go to bed. Monotony is also related to other moods such as sadness, boredom and lack of motivation.
In general, the same event that for some people may be boring, for others, on the contrary, may be very interesting. This happens because although we have similar personalities, we are not the same, we have different ways of thinking, of facing life, a different character or temperament, etc.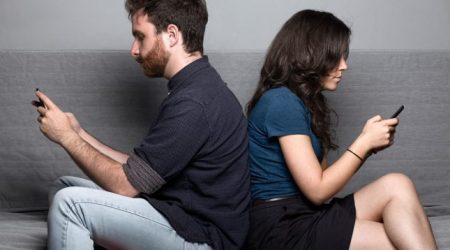 Speaking of which, you should watch a movie, a little old but a very good one. I will only tell you its title: 'Groundhog Day'. When you watch it, you will understand the message. 
While saying goodbye to my guest today, she made a sincere confession: "It is true that days can be the same, but in reality that was the speech I had to memorize to be respected. Today I want to tell you that the only person capable of changing your days is yourself. There are moments of the day that are not so pleasant, but they are just that, moments," she says.
I hugged the monotony, said goodbye to her and understood that she is not as guilty as I thought. The days are the same, and she is right on that, it is only up to each of us to make them different to give meaning to our lives.
Traducción del español: Catalina Oviedo Brugés.