The French sexologist and researcher, Valérie Tasso, reveals that there are two types of penises: blood penis and flesh penis. I remind you that the penis is part of the male genitourinary system and is responsible, through the urethra, for expelling both urine and sperm.
It is a cavernous organ that responds to sexual stimuli and, when filled with blood, increases its size. The increased pressure that occurs causes the veins to collapse, therefore, the blood does not return to the circulation and this allows maintaining the erection necessary for sexual intercourse.
The size of the penis is a subject that generates many prejudices from both men and women. There are many mistaken beliefs that distort reality, one of them is that if a penis is small it is synonymous of a deficient sexual life, which is not true; or to assure that if its size is bigger, sexual enjoyment is greater.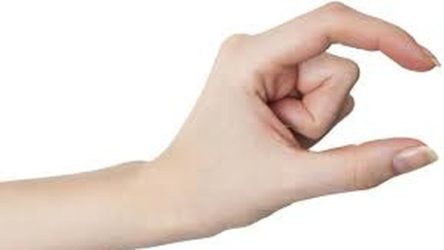 To break myths, this classification does not establish which is the best penis, it only determines the advantages offered by each one of them. 
The blood penis is sometimes confused with micropenis, which is a condition caused by irregular hormone levels and is characterized by an abnormally small penis when erect.
Experts define the blood penis as the one that in the resting state is quite small and flaccid. However, it has narrower cavernous walls, therefore, it has larger or more numerous blood deposits.
When the blood penis is erect, it is capable of more than doubling in size and can even be considered one of the largest. In English they are called "grower", which means cultivator; thanks to the irrigation of the blood, the penis grows like a "crop".
On the contrary, the flesh penis in normal state has a similar size to the one it shows when it is erect, this is because it does not have so many cavernous walls or they are smaller. This type of penis is the one that some men boast the most, but in reality, there are larger blood penises than some flesh penises.
Flesh penises are known as "showers", a term that people came up with because men with this penis size show off naked in gym showers.
After conducting 17 studies in which they measured the penis size of more than 15,000 men, mostly Caucasian and Oriental, Tasso's research establishes new maximum and minimum measurements: 
Length 13,24 centimeters erect penis.
Length 9,16 centimeters penis at rest.
Consolation prize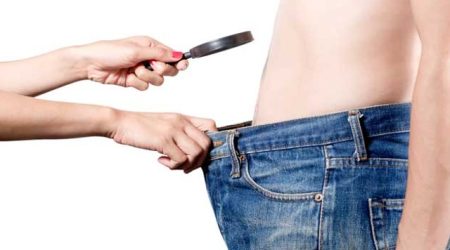 Another factor, which for some men is like a consolation prize, is the statement that the size is not as important as the thickness of the penis. This study states these measurements on average:
Average circumference: 11,66 centimeters erect.
Average circumference: 9,31 centimeters at rest.
If anyone is interested in finding out if they are inside or outside the standard and do not have a ruler at hand, here I leave this option: iPhone 11 measures 15 centimeters, or iPhone 12 measures 14,67cms, but if you use an Android it may also work for you.
Experts confirm that blood penises have better erections than flesh penises, so the blood volume is higher during arousal. 
However, what should matter is not the size, thickness or kind of penis you have, it is about the connection, chemistry and the moment you will enjoy with your partner.
Traducción del español: Catalina Oviedo Brugés