This Valentine's Month I want to give you a gift. It is about seven key exercises to strengthen your life as a couple. You know: practice makes perfect.
1- Keep a record of good things. In this first exercise you should identify five common ways to show your love.
The record includes what you both do or say that makes you feel loved and connected. Big actions can be things like cooking dinner or doing the dishes and small ones could be kissing goodbye or saying a compliment.
In everyday life there is no record of positive and negative demonstrations, but it is clear that when there are more positive, loving and kind actions in a relationship, these can help protect it from the inevitable bad days.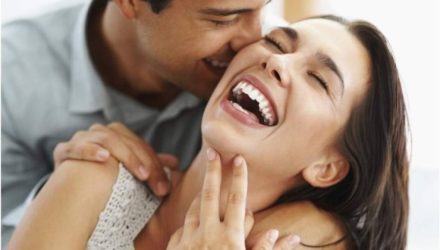 2- Hold hands. Find as many opportunities as possible and also spend a few minutes talking about something that is causing you both stress and anxiety.
James A. Coan, a neuroscientist at the University of Virginia, surveyed 16 married women who participated in a study on how holding hands affects the brain.
"The research suggests that a committed partner gives the brain the opportunity to outsource some of its most difficult neural work. What it means is that when your partner holds your hand, they are carrying some of your emotional load", says Coan.
3- Read to each other. Each of you should choose a book, a poem or some writing that you like and read it. The idea is to make it something special.
Research shows that couples grow closer when they reveal something about themselves and share new thoughts, ideas and experiences.
4- Accept the little problems. Write down one or two of your partner's annoying habits that create occasional conflict in the relationship. Researchers say that when these little annoyances accumulate they create stress.
Empathy in a couple improves any conflict. Even if a change is not achieved, the most important thing is to feel accepted and understood.
5- Share the perfect day. It is about imagining it, planning it and making it a reality. Some ideas could be a day at the beach, a picnic or a short trip to another city.
Experts confirm that when people are asked what a perfect day would be like, it forces them to reveal details of their personality, likes and hobbies and can help forge a deeper connection with their partner.
6- Feel each other's heartbeat. This just takes a few minutes with your partner, in a quiet place. The idea is to stand facing each other and each should place their right hand on the other's chest, right over the heart.
Look into each other's eyes as you do this. Try not to laugh or talk. Be aware of each other's breathing. Be present and calm.
It is recommended to use a timer to time yourself. Research shows that physical contact is fundamental in building and strengthening relationships, and is associated with greater relationship satisfaction with your partner.
Physical contact is so strong that, most of the time, conflicts are resolved instantly when one of the parties hugs, shakes hands or kisses the other one.
7- Practice gratitude together. This last exercise consists of writing down three things about your partner that you are grateful for and then taking a moment to read what you wrote about each other.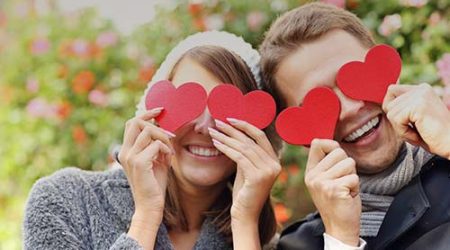 The most important thing about these moments of gratitude is when you share how you feel about each other.
Science explains that showing gratitude on a daily basis is a mindfulness practice that increases happiness and even improves sleep and reduces illness.
Practice it not only with your partner, but also with your family, friends and even at work. The more you practice gratitude toward your partner, the more connected you will feel.
Of course, gifts bring joy to the soul and we all love to be surprised with a gift. It is just that, this time, you can surprise your special someone with something else and dedicate time to that person you love and is so special in your life. Take them by the hand, look them in the eyes and tell them, #sinrecato, everything you feel.
Traducción del español: Catalina Oviedo Brugés