Sexual fantasies are part of the human psyche, regardless of gender or sexual preference. They are defined as the recreation of exciting situations in one's mind.
Generally, it is a topic that couples do not discuss, perhaps due to the fear of what the other person might think, and that is precisely what is most exciting about a fantasy, that it is forbidden.
Experts say that fantasies seek to enhance or activate the sex life. This does not mean that you are sexually unsatisfied, that you want to cheat on your partner or that you have frustrated desires.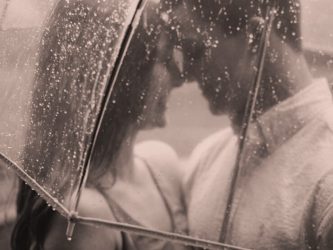 It is something natural that humans experience at some point in their lives. Likewise, those who are more open-minded have more freedom to include them in their lives.
The social psychologist and expert in human sexuality, Justin Lehmiller, analyzes this topic in his book: 'Tell Me What You Want: The Science of Sexual Desire and How It Can Help You Improve Your Sex Life', which is based on a study of more than four thousand people between the ages of 18 and 87 in the United States.
Lehmiller found in this research that most people understand penis-vagina sex, in the context of marriage, as what is sexually normal. However, there are many sexual practices and some behaviors that are defined as 'abnormal' and these are precisely the fantasies shared by millions of people.
The psychologist argues that this book aims to end cultural shame and stigma about sexual desire: "Social psychology explains the prevalence of certain inclinations, which would be particularly useful because much of modern psychology has designated many normal sexual fantasies as unusual, including things like 'dirty' talk".
Lehmiller points out that the biggest fantasy of men and women according to this study is to have sex with multiple partners: "When asked if they had ever thought about different forms of group sex, 89% said they thought about having threesomes; 74% about orgies; and 61% about 'gangbangs' (sex in turns)".
The expert adds that ignoring your fantasies is the path to dysfunction: "Those who are most embarrassed, avoid talking about sex or feel anxiety when they think about their sexual desires are more likely to experience sexual performance difficulties, so much so that they fail to become aroused or achieve orgasm".
Another one of the fantasies that is revealed by this study is that of having sex with someone that is not your partner.
David Ley, author of the book 'Insatiable Wives', in which he talks about infidelity in heterosexual couples, states that: "This desire has always existed, like marriage and sexuality. But over the years we are hearing more about this topic and more people are rejecting the social stigma against this fantasy".
According to Ley, today infidelity has become a fetish or fantasy for some men who are turned on by the idea of their partner engaging in sexual activities with someone else.
Based on Lehmiller's research, we fantasize more about real-life people: "Only 7% of participants said they fantasize about having sex with a celebrity, while 51% fantasize about their current partner or someone they know. It is also worth mentioning that the people who appear in our fantasies are not always real, sometimes they are fictional characters".
As a fun fact from this study, many of the respondents fantasize about superheroes and comic book characters. The most desired hero for straight women is Batman and for gay men it is Superman and Captain America.
The most desired sexual fantasies for men are:
Having a threesome with two women.
Role-play in which the partner pretends to be someone else by wearing a sexy maid, hot nurse or hot teacher costume.
Voyeurism. Men, being 100% visual, are turned on by the sight of their partner masturbating, without her knowledge or at least recreating the moment.
Sex in public places. It is exciting and morbid for many men to be caught having sex, the risk of being seen and the tension add a lot of fire to the fantasy.
The most desired sexual fantasies of women are: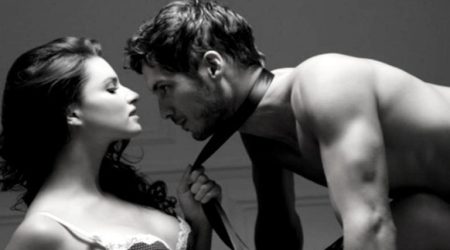 Being a stripper is among the most exciting fantasies for them.
Having sex with another woman: it is not a threesome, but being with another woman in bed giving free rein to their imagination and desires.
Exhibitionism. Many women are turned on by being watched and desired.
Being dominated. Mind play, being Anastasia in the red room with Mr. Grey, being spanked, wearing a blindfold and being tied up.
Casual sex with a stranger. To have anonymous sex is a common fantasy for many women, without the real risks involved.
If you want to fantasize with your partner, the most important thing is trust and communication, so that you both feel comfortable with what is going on between the two of you. If you want to please your partner, ask them about some of their fantasies.
If what you want is to make each other's fantasy come true, you should be clear to avoid misunderstandings and enjoy the experience. As Lehmiller says: "Miscommunication coupled with arousal problems can become major problems in your relationship and even precipitate a breakup or divorce".  
Sexual fantasies are in one's mind and only you decide if they stay there or you make them a reality. While that is occurring, feed the desire by fantasizing that someday it may actually happen.
Traducción del español: Catalina Oviedo Brugés