Sometimes, men and women want to live new sexual experiences by letting themselves be carried away by the desire and pleasure they feel. However, sometimes the strong emotion of the moment can play a trick on them.
Today we will talk #sinrecato about some cases that ended up in the emergency room of health centers. They are real stories that doctors and nurses shared from their experience and range from the most curious to the most dangerous:
Dangerous masturbation
Hernán Bolívar, an obstetrician-gynecologist at Clínica El Rosario in Medellín, says: "A case that really shocked me was the one of a patient who masturbated with a wooden cross and then, because of the strong stimulation on the G-spot, she lacerated herself. She had a rupture of the vaginal sac.
The young woman arrived at the emergency room practically bleeding to death. Fortunately, it was controlled by emergency surgery, where, basically, what was done was the suture of the vessels that had been lacerated with the curious object".
Playful couple
Dilia Ospino, nursing assistant, recalls with astonishment: "Years ago, a mature couple of about 46 years old caught my attention, they arrived at the emergency room covered with a sheet and explained that they were having sex and the lady introduced a bottle of Costeñita beer into his anus".
Dangerous relationship
Nazhly Barranco, a surgeon, tells of a very special case he took care of during his internship: "I was rotating in urology and a boy who had been shot inside his pants arrived, his genitals were blown off; that is to say, neither his penis nor his testicles were left".
"He was immediately taken to surgery, but nothing was saved. The young man was left with only the orifice to urinate. The question was why was he shot?, it turned out that he was the lover and the husband found him with his wife and in a fit of rage and jealousy shot him right in the pants".
Rare sex toys
Dr. Nazhly also recounts other cases: "A gay man who was having sex with his partner arrived and introduced a stick through his anus, that stick that some women use to wash clothes. I remember it was a stick of more than 30 cm. And the other case was of a woman who was with her partner and he introduced a banana into her vagina, it got stuck and she went straight to the operating room".
Alberto Garcia, a Samarian anesthesiologist, comments: "In my years as an anesthesiologist I have seen many cases of homosexuals who masturbate with all kinds of objects. In the operating room we have extracted from the rectum: deodorants, toothbrush holders, flip-flops, corncob and even a yuca".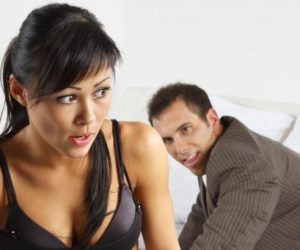 Couple in trouble
Natalia Martínez, a nursing assistant, told what happened to a young couple: "The young newlywed wanted to surprise his partner and inserted some pellets (a kind of medium-sized sphere) into his penis so that he would feel more pleasure during penetration. But after intercourse, he was unable to remove the pellets and they arrived at the emergency room in a panic. Fortunately, in the operating room, they were able to remove them".
Experts in sexology recommend that in the case of fruits or vegetables, when experimenting looking for more sexual satisfaction, it is not enough to wash them with soap and water. For example, if the fantasy is to use a cucumber or a carrot as a sex toy, it is advisable to put a condom on the vegetable and verify that it is of a size that is adequate to its limits; if this is not taken into account, it could cause tears, cystitis or irritation in the genitalia.
Candles or soaps are irritants and in the case of bottles, especially glass ones, they are more dangerous because they could break and cause serious injuries.
On the other hand, the stimulation with objects in the anal area also represents a danger, because the anus is a sphincter that dilates and contracts, and that is why these emergencies occur.
If you want to eroticize your sex life, there are less dangerous elements that could give you pleasure, but I will tell you about them in a future column.
Traducción del español: Catalina Oviedo Brugés