Orgasm is the cherry on top in every sexual relationship. Sometimes it does not happen, however, it does not mean that something is wrong; it is just that not always mind-blowing, pyrotechnic orgasms will be present.
Good news is that, doing a little research, I found a simple and fun technique that will allow you to experience, #sinrecato, intense orgasms for everyone.
This technique is known as edging; that is, you are on the edge. You may have practiced it without realizing it. It consists of controlling the moment of arousal, that is to say, holding off the orgasm so that a more explosive one arrives.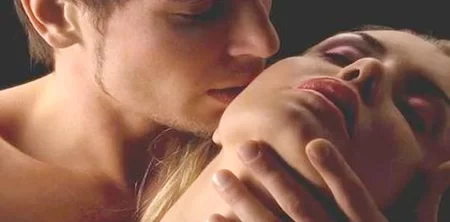 It consists of stopping and letting a few minutes pass, but not too long, just until the sensation that is about to arrive passes and then stimulate again. This technique can be achieved by both men and women.
At the beginning it can be complicated, it is about blood flowing to the pelvis and genitals and sensitizing the area, as sexologist Courtney Claman explains: "There is an increase in blood flow to the pelvic area when the orgasm stops and the stimulation continues. When we think of blood flow, generally, we think of a male erection. But women have 'erections' in the clitoris, and edging creates a stronger erection for both men and women."
To achieve this technique you should keep the following in mind:
The time is controlled by each person, so the best way to experience it is to practice it alone. For example, when you masturbate and feel that you are excited and about to cum, you should stop several times and thus measure the time that takes you to reach the final orgasm.
Use a dildo or vibrator to practice alone and when you are with your partner. It will be easier in that way and you will be an expert in orgasms.
There are no scientific studies that prove that this practice is harmful to health. On the contrary, there is pleasure in variety, and thanks to edging there is more freedom and creativity to have an orgasm.
Practice makes perfect, so do not get frustrated if you do not succeed the first few times, the most important thing is to enjoy each sexual encounter, without feeling the preassure to have an orgasm.
Edging has many benefits for sexual relations, because it allows you to lengthen the encounter, to break the routine and to bring you closer and connect you as a couple.
In the case of men who have premature ejaculation, this practice allows them to know their body and to recognize when it is time to stop, which could improve their dysfunction. 
In terms of sexuality, each couple writes their own rules, and the edging technique can be complemented with other sexual games such as BDSM (Bondage, Discipline, Domination, Submission, Sadism and Masochism).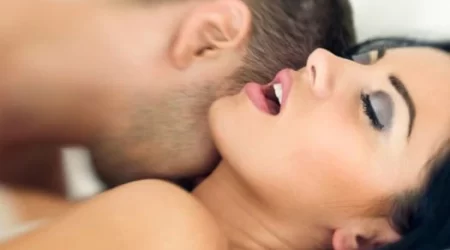 Contrary to ignorant and taboo-related thoughts, sexual games such as BDSM are not really perverse practices, they are methods in which trust, mutual knowledge and communication are necessary and, of course, could not be done if there are no clear rules that each couple establishes under explicit consent.
Controlling each other's orgasm, as in edging, can be a game of domination that is not only new and fun but also very exciting. The one who is controlled will have a strong feeling of submission and of being under the control of the other person.
I can only close this by telling you to relax and enjoy. Pleasure should not be programmed, from time to time play, explore and experience new techniques that will take your sex life to the #sinrecato level.
Traducción del español: Catalina Oviedo Brugés