In a recent column, I wrote about the ideal frequency in which a couple should have sex, and today, I will talk about time, specifically, how long a sexual encounter should take, which should include foreplay, penetration and orgasm.
A study conducted by the University of Utrecht, in the Netherlands, and published by the scientific 'Journal of Sexual Medicine', investigated 500 heterosexual couples and led researchers to the conclusion that the average duration of a penetrative sex session was 5.4 minutes, not including foreplay.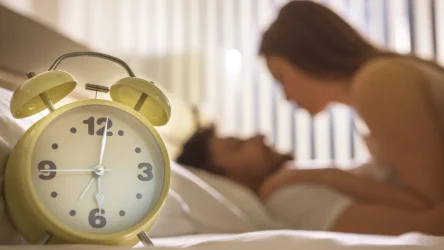 To answer the question of how long it should last, the most important thing is that both parties are satisfied after sex. There are several aspects to take into account due to the differences between men and women when having sex; for example, men are instantly aroused, while women take an average of 14 to 20 minutes to reach orgasm.
Another study conducted by the Pennsylvania State University, United States, concluded that the adequate and desirable duration of "good sex" ranges from 7 to 13 minutes; the thing is that this research is based on the duration of intercourse only.
The sexologist and therapist, Sergio Fosela, says: "Sexual intercourse is not the only factor we should pay attention to, nor the only one with which we should argue the duration of the act. There is no standard, it varies from person to person. A rewarding sexual encounter can last five minutes or even several hours. It depends on the moment, the situation and the motivation."
The expert adds that, many times, long-lasting encounters can become a monotonous task that causes discomfort and affects the couple's level of arousal: "It used to be said that the man took very little time and the woman a lot. Now the idea is for the man to last a long time and the woman a short one. Instead of switching things drastically, wouldn't it be better to meet in the middle of the road and enjoy it together?" he proposes.
A Men's Health study, in which several sex therapists shared their opinions on how long intercourse should last, yielded the following results:
1 to 2 minutes of intercourse was deemed: "Too short."
3 to 7 minutes was considered: "Adequate."
7 to 13 minutes was considered: "Desirable."
10 to 30 minutes was seen as: "Too long."
Young people in general, due to their lack of experience, have many misconceptions about the reality of sexuality. According to psychologist and therapist Julia Johansson: "One of the culprits is porn, which, as a substitute for quality sex education, has led men in particular to believe that intercourse must last forever and that an arsenal of positions must be tried to make it interesting," the psychologist points out.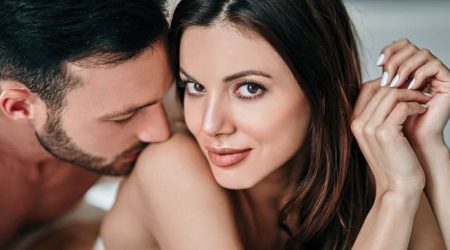 Geneticist Brendan Zietsch, who conducted the largest-ever study on genetics and sexual behavior to date, says: "Clearly, there is no standard or normal definition to answer the question of how long sex should really last. And, in any case, we should ask ourselves: are we looking for quantity or quality? Are we using the time we invest in sex well?"
The ideal in a sexual encounter is not quantity but quality. It is not necessary for intercourse to be long for it to be good, especially for some women who do not consider penetration essential, because in general they need clitoral stimulation to reach orgasm.
The most important thing is not the foreplay or penetration or even orgasm, the most important thing is that you make those 5 minutes or 15 or 30 or 40 minutes or the time you are together unforgettable.
Traducido del español: Catalina Oviedo Brugés