Today, concludes the 'Diary of a Passion' which, as the days go by, gets more #sinrecato. Enjoy it!
Day 5
She is addicted to his kisses. She did not understand anything and did not want to understand either. Just feeling that adrenaline, that burning desire to be close to him. She was alive. It had been many years since anyone had kissed her like that, dedicating time to her, wrapping his arms around her and intoxicating her with his mouth and tongue.
How to arrange another meeting? She had a lot of work to do, but there were no trips, no time. Two weeks had passed and Pedro neither texted nor called her. Luisa had already dreamed about the next meeting, but decided not to talk to him.
Without planning it, in the parking lot of that place she met Pedro. She was going out, he was coming in. Coincidences do exist. She got into his car and what happened was unbelievable. Pedro's hands were unbuttoning her blouse and Luisa's hands were on Pedro's pants.
It was a sublime moment of total and absolute ecstasy. There were no more words, only a long breath to continue. It was barely 9 o'clock on a Monday morning for so many repressed emotions to be appearing.
They looked at each other and agreed to start getting to know each other better. The café was a perfect place, somewhere between private and public. They shared the same musical tastes, they liked jazz and bossa-nova. 
Coincidentally, they met three more times at the café. Eternal kisses, hugs that reached their souls and sex, lots of sex.
They were born in the same year, 1987; he in January and she in December. They both lived in the same cold city a few blocks apart and both went to university in Europe, he in Portugal and she in Spain. There were many coincidences.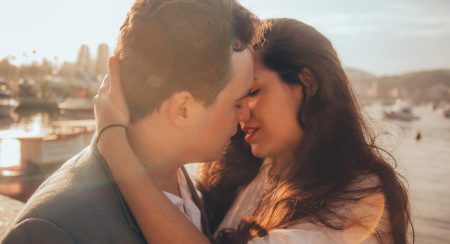 Day 6
Pedro traveled without warning. Luisa was busy at work. The adrenaline had dropped a little and they knew that meeting at the café was the perfect excuse. Two months passed and Luisa suddenly received a call.
– It's urgent to see you, I'll wait for you at the café at 7 o'clock. Not inside", Pedro told her, "in my car instead".
Luisa had a work trip scheduled, so she would be late. Pedro decided to wait. They met at one o'clock in the morning. They left the café aimlessly and found another place. They were both trembling, they were accelerated. They undressed and she danced naked for him, something she had never done. He admired her with desire, he ate her with his eyes.
Pedro kissed her breasts and with his tongue ran all over her body, not a corner was left without delineation. His generosity was infinite. She was his protagonist. He embraced her, kissed her and caressed her as she has never felt like before.
She understood how empty her life was. She had all the material things she would ask for around her, but he began to fill her moments with his strength, his self-confidence and, with him, she learned to be generous in sex, to take her time, to dedicate herself to details, to spoil herself again.
He was leaving the cold city. There was no chance of seeing each other again. It was their farewell. They did it all over again. Luisa hurried. She had a lot of work and only two hours of sleep to recover. They gave each other one last kiss. His tongue of fire again. They let go and he left.
Day 7
Seven months have passed. Pedro is far away and Luisa only embraces his memories. Every time she dreams of him and longs for him she wakes up full of tranquility because they did not waste a single second. But she misses him, wants to hear him and longs for his embrace. She clings to what she has learned, the infinite generosity, the authentic pleasure, the self-love, the enjoyment of his kisses and caresses.
But beyond that, he taught her self-confidence, courage and non-judgment, in knowing her desires, and above all in developing her talents.
Besides the endless kisses, they also shared endless talks where he reminded her how brave she was and that she should not self-sabotage herself. That she should take advantage of her potential, her rudeness and her firmness and that she should not lose her passion and live her sexuality with freedom, enjoying and giving her all without regrets.
Luisa got a well-deserved promotion. She was different, more intuitive, generous and disciplined.
Pedro, on his journey, decided to start a business and managed to position his brand in a short time. He learned from this brave woman to overcome sadness. Luisa sent him a greeting and waited. Pedro never answered.
Day 8
Both of their lives have passed. Far away from each other. More than a year has passed since they said goodbye.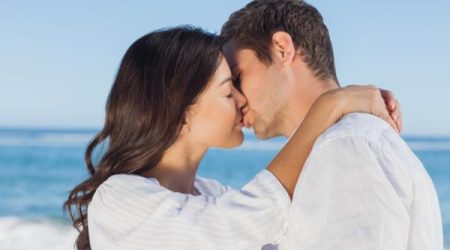 Luisa sends him messages on his birthday, on his mother's anniversary, on Christmas and New Year's Day. Pedro always replies, but it never goes beyond that. There is nothing going on, no "together".
There is only peace and gratitude. Two generous beings. In very different moments of life. Pedro returns from the trip. Luisa receives a message:
– Shall we have a coffee? 9 p.m. Parking lot.
They give each other a long hug that touches their souls. Like that plant that is about to die for lack of water. They talk until 11 p.m. It has been a long time without knowing anything from the other.
They run to a secret place again. It is time for them. He undresses her slowly. She has on her favorite lingerie, of black lace. She used a lavender soap and he has her favorite perfume on. This time there are two armchairs. It is her turn, and she dances and goes wild. He looks at her in wonder.
They stop and look at each other, laugh and start. Two hours have gone by and time passes slowly. It is their time. Luisa comes back home at 3 a.m. Her body has memory and has remembered again what it is to live and vibrate with pleasure.
Possibly there is another reunion. Even they themselves don't know it yet… The end
Traducción del español: Catalina Oviedo Brugés.