After a long and rainy holiday weekend, I gladly accepted the invitation of the Love Myself website to an Instagram live. The broadcast was led by the ontological and holistic life coaches, Claudia Robayo and Camilo Villamil, whom I talk with about new myths and taboos, and those that remain, around female sexuality.
I remind you that the word 'myth' is related to fantasy, while 'taboo' is a Polynesian term that means "the forbidden", and, applied to human behavior, is a conduct or action censored by a group. Many of the myths and taboos have no scientific basis, nor have they been verified, but they are transmitted from generation to generation.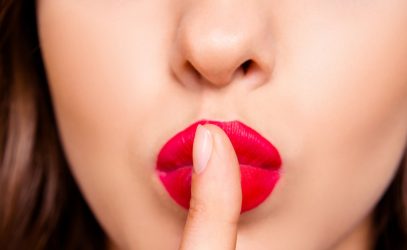 In the specific topic of sexuality, we began the broadcast with the myth of virginity. There is still talk of "losing one's virginity", and young women who do not have sexual relations keep being considered "virgins". According to expert analysts, the reality is that men and women do not lose anything when they begin their sexual life, nor should 'the first time' be associated with pain and blood. On the contrary, it should be an experience to remember with joy and not be carried away by misconceptions.
Claudia, jokingly, comments that a taboo she had in her adolescence was that the person she had her first sexual intercourse with was the one she was going to marry and live with forever as in fairy tales.
This romanticizes sexual relations, and the myth that people do it for love and not just because of their enjoyment arises. Claudia, in this regard, comments: "Many women think that sex is related to love, and many times there is frustration; and although today I perceive that women live their sexuality more freely, deep down we are still looking for the same thing".
However, a stable sex life is not the one that will make you love the other person; of course, in sex there are many emotions and feelings, we can even talk about connection, but love is built as a couple, together with successes and failures.
Other taboos expressed by cybernauts is to consider a woman "easy" for having sex on the first date. They consider, logically, that the best thing to do is to wait until it is prudent so that they do not speak ill of her.
Nowadays, more and more couples are getting to know each other sexually as soon as they start a relationship; but it is also important for them to talk about many other topics such as family economy and having or not having children, all those valuable and even uncomfortable conversations that are sometimes avoided for fear that the relationship may falter, and that are necessary to have a life as a couple.
Talking with Camilo and Claudia we reached a point where we questioned the fact that for some couples, after getting married, their sex life begins to slow down, the spark is lost, there is no longer the magic as when they were dating.
Many times, the woman is blamed for sex life not being the same as before. This demonstrates that it is necessary to create agreements to understand that each member of the couple, daily, is in different positions: work, children, taking care of elderly parents, etc. It is necessary to provide more relaxed moments, or scenarios, that allow the couple to be together.
One of the most controversial taboos for women is female masturbation, because the common belief is that women do not do it; when the reality is that they do practice it, but they do not say so because they feel ashamed.
Claudia talks about her experience with the lingerie line she sells on her website: "Many women don't buy underwear because they don't have a partner, and then they say the same thing: 'who am I going to show it to?' and I answer them the same thing: 'that's what self-love is all about, you buy this nice underwear to feel good about yourself'".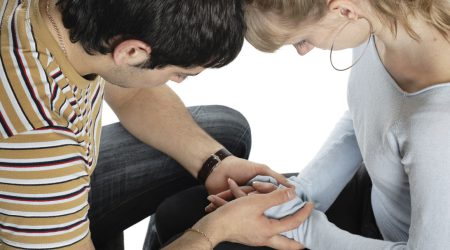 There are many women who feel insecure with their physical part, and this creates insecurities in their sexual life. They do not feel satisfied with what the mirror shows them. And the reality of this is that most men do not judge a woman's body, a man looks more at the security and confidence that this woman has of herself, than at those extra pounds.
Camilo says that it is challenging for men to conquer a confident woman: "We men are protective and feel responsible for our partner's pleasure, and that is why sometimes we have a lot of insecurities and fears".
At the end of this iglive, we concluded that sexuality connects us with our emotions and with that sexual energy that every human being emanates; but we must be sincere and understand that everyone is responsible for their own pleasure.
Traducción del español: Catalina Oviedo Brugés