Today in Sin Recato, I will tell you about an advanced student of Sigmund Freud. We are talking about Wilhelm Reich (1897-1957), physician, psychiatrist and psychoanalyst, famous for the 'sex boxes', an invention that was analyzed by Albert Einstein himself.
In 1920, when he was 23 years old, he was called by the famed psychoanalyst to work with him and was accepted as a member of the Vienna Psychoanalytic Society, founded by Freud. They met when Reich contacted him to inquire about a seminar on sexology.
Reich was hired by Freud to treat his patients in an Austrian clinic. At that time, the young man had perfected his theory of neurosis, which he attributed to sexual repression. He argued that this repression was not only psychic but also physical.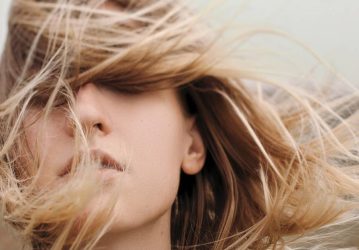 According to his theory, the body responds to repression by provoking muscular tension, which in time generates chronic pain and disease. He compared it to an armor, or a breastplate, that determined the physical part, the character, and then marked the existence of the person.
This perception was considered interesting, but not its treatment, because Reich considered that repression should be treated not only verbally, as Freud taught him, but also physically.
Reich invented a therapy, revolutionary for the time and opposed to the basic doctrines of psychoanalysis, meaning neutrality between the patient and the psychiatrist, in which there is no physical contact. He called it 'vegetotherapy' and it consisted in massaging his patients half-naked, with the intention of breaking "the muscular or character armor".
Of course, it turned into a mess when some former patients denounced that the massages performed on the parts of the body where the therapist felt muscular tension were considered a form of abuse.
According to Reich, the purpose of 'vegetotherapy' was to release repressed sexual energy, which was the main cause of many of society's diseases, even including Nazism. 
Reich claimed that the body armor did not allow people to have an orgasm and therefore they could not free themselves from their repressions, and described that, when a session was successful, 'the orgasmic reflex' occurred, which was when 'waves' of pleasure passed through the patient's body.
The psychiatrist proposed sexual relations as the main way to release repressed energy, which would allow transforming societies and the world. And he fulfilled his purpose because he created several sex clinics, gave away condoms and advocated having sex, even in adolescence. 
In 1927, Reich wrote one of his most famous books: 'The Function of the Orgasm', provoking a true 'sexual revolution', making him a visionary for his time. However, for his controversial ideas he was expelled from the Vienna Psychoanalytic Society in 1930.
In 1939, he fled to the United States, persecuted by Nazism, and developed in this country his theory of orgasm on a biological basis. He investigated the Freudian concept of libido to determine whether it was actually electricity or a chemical substance in the body.
Upon arriving in New York, he reported that he had found a form of vital energy that was released during orgasm and called it 'orgone', which is a fusion of orgasm and organism.
Beginning in 1940 he designed 'orgone accumulators', which are one and a half meter boxes or capsules that acted as electromagnetic field blockers, so that within the space the 'orgone energy' was concentrated.
Reich's invention caused curiosity in the press and mockingly they began to call it 'the sex boxes'. The person entered the capsule, preferably naked, and had to stay as long as possible in order to receive the benefits, which even included a cure for cancer.
Reich got Albert Einstein himself to test his invention. On January 13, 1941, Reich brought Einstein one of the capsules, which the German physicist himself investigated for 10 days in his basement. However, Einstein concluded that the temperature difference inside the box was caused by the gradient inside the room and not by the presence of the 'orgone', as Reich claimed.
Despite the criticism, Reich bought a farm in Maine that he called 'Orgonon', where he continued to build accumulators and other inventions related to 'orgone energy'. 
Authorities began to suspect that Reich was promoting illicit sexual activities and in 1954 ordered the destruction of 250 accumulators and the incineration of Reich's entire body of work, which included 'The Function of Orgasm' and 'The Mass Psychology of Fascism', a key book in the May '68 student protests in France.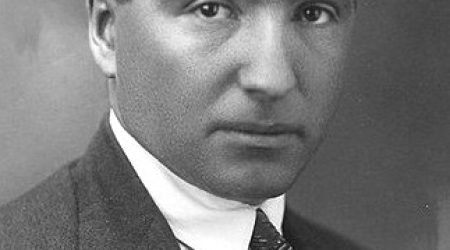 Many historians consider this persecution of the physician and scientist one of the worst cases of censorship in the history of the United States. And just when it seemed it could not get any worse, Reich was arrested and sentenced to two years in prison for selling a capsule to a person in another state.
In 1957, after eight months in prison and just missing a little for parole, Reich died of cardiac arrest. He was 60 years old. The doctor was buried at his farm 'Orgonon', which became a museum and a popular pilgrimage center for his followers.
Today Reich's ideas remain as popular and inspiring as the sexual revolution of the 1960s and as some disciplines that, like him, promote the healing power of orgasm. 
I agree with Reich, sexual energy must be released. Every time you feel an orgasm, either alone or with someone, in addition to producing changes on a physical level, your mind will be at absolute peace. Do not hold back… Make love, not war!