My mom was happy during modern times. She always told me how tedious the menstrual period was in her time. She would explain to me that what today are sanitary pads, or napkins, were not sanitary at all; they were cloth wipes that were used during those days of the month.
The worst part of her story was that these wipes were reusable; just as you read it, they had to be washed. She confessed to me that, many times, she did not wash them, they went straight to the trash instead; I think I would have done the same thing.
Now I will tell you about the evolution of this vital element for us. In World War I, some nurses found out that war bandages were quite absorbent, and that served as inspiration for the first sanitary pad released on the market in 1918.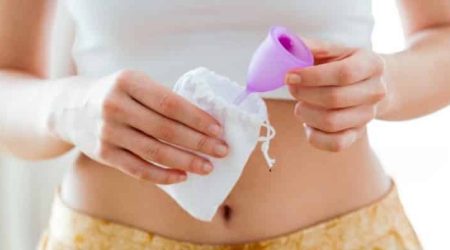 In 1921, the Kotex brand successfully marketed them for mass consumption, and during World War II, factory owners encouraged the use of menstrual products through advertising so that women would not find it inconvenient to work during their periods.
In 1927, Johnson & Johnson hired Lilian Gilbreth, a psychologist who led a market study on sanitary pads, in which thousands of women in the United States were consulted about their preferences for the size and fit of this product. Most agreed that the size should be small and discreet.
The most positive thing about this study is that the advertising was geared toward maintaining the innocence of girls, separating menstruation from sexuality and reproduction. The advertisements emphasized to teenage girls and young women that, even during their periods, they could still practice sports or any other recreational activity.
In 1933, disposable tampons were patented under the name Tampax, considered a healthier option by the medical community because they studied that, with sanitary napkins, there was a risk of contracting infections due to the proximity to fecal bacteria.
However, it was also scientifically proven that prolonged use of tampons could cause infections, in addition to the moralistic connotation related to the fact that they could cause the hymen's rupture.
In 1956, the African-American inventor, Mary Beatrice Davidson Kenner, patented the sanitary belt, considered the first product in which an adhesive was used to fix the towel to the panty.
In the 1980s, modern versions of extra-large pads were launched, as well as pads with wings. Tampons remained popular despite the fact that over 5,000 cases of Toxic Shock Syndrome (TSS) were reported between 1979 and 1996. The cases were related to one brand of tampons and to the materials used in particular, which were immediately taken off the market.
The trend is to find more natural alternatives that do not affect women's health. One of them is free bleeding, a method in which no pad, tampon or any other hygienic product is used. It is the self-control of your body during menstruation.
Modernity, as my mother used to say, has brought many options for all women's bodies, preferences and budgets. Currently, you can find organic pads and tampons, traditional tampons, extra-large pads and, nowadays, cloth options are trending such as antibacterial underwear.
Additionally, female entrepreneurship has grown as women are more involved with menstrual products. Awareness has been raised about the environmental impact of disposable products through environmentally friendly alternatives such as menstrual sea sponges, cups and the silicone disc.
Modernity has also given a twist to advertising campaigns being inclusive to all those who have menstruation such as trans men and non-binary people.
The most ironic thing is that women were expected to hide their menstruation and, therefore, advertising sold the strategy that these products should be scented and discreet, but the message changed radically. Reality is different; today women want to look comfortable, confident and empowered.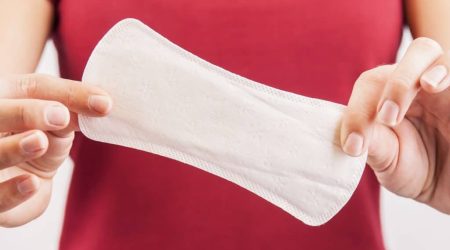 Although sanitary pads are a basic necessity for feminine hygiene, many women today do not have access to them. In Colombia, according to the Plan Foundation (an organization that works to promote children's rights and equality for girls), in towns in Bolivar, such as the town of Bayunca, in Cartagena, and the municipality of Villanueva, 90 percent of girls do not have basic knowledge before menarche (first menstruation).
What is most worrying is that 5 out of every 10 girls in these populations do not have access to sanitary pads, and this is reflected in the fact that 1 out of every 3 girls do not attend school when they have menstruation.
Thanks to the Stayfree brand and the Plan Foundation, in 2019, they created the campaign 'Together we progress' ('Juntas progresamos'), which benefited 11,000 girls from vulnerable populations in the country for a year. The objective of the campaign was also to break taboos about menstruation, to explain about the management of feminine hygiene and to solve some situations that generate school absenteeism, rejection and discrimination when they have their period.
So, as long as there is greater knowledge regarding the options designed to use during menstruation, women will have more control over their lifestyle, their health and their body.
Traducción del español: Catalina Oviedo Brugés