It has been a long time since there was so much news in the world of national and international entertainment, and they all have something in common: celebrities in the divorce process. The reasons are diverse; infidelities, physical and psychological abuse, etc. and basically, each one of them took their own way.
So today in #sinrecato, I will update you regarding the most recent divorces of the local and international celebrities, but first go grab your popcorn and get a good seat!
Carolina Cruz and Lincoln Palomeque: the caleña host Carolina Cruz and the actor from Cucuta, Lincoln Palomeque, divorced after living together for 10 years. 
The reasons are not very clear, but they confirmed the decision through their social media accounts with a friendly statement: "We have taken the healthy and powerful decision to end our relationship as a couple to continue working on it as parents, friends and companions in life".
The couple has two sons: Matias and Salvador and, in one part of the message, they point out that they have tried to handle their separation respectfully: "Salvador and Matias are our greatest treasure and, for them, we are handling things with all the love possible".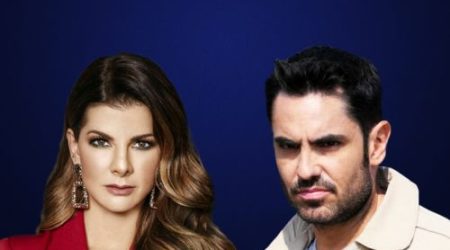 Kimberly Reyes and Federico Severini: the actress from Barranquilla Kimberly Reyes started to upload posts alone and "gossipers" took it as a sign that her marriage was not going through a good time.
Through her Instagram account, the actress confirmed that she legally divorced after five years of marriage and that she has a cordial relationship with her ex-husband: "Everything is fine, we are friends, we get along super well, we love each other very much. Everything has been super healthy, super friendly, we simply decided to leave things like that; we did everything we could. Today, the nicest thing we can say is that we have a very nice concept of both of us, that we will always be great friends and we will take each other in our hearts", says the actress to stop speculation.
Now, the thing is that the actress is said to be dating the player of the Colombian National Team James Rodriguez. But that may be something for another day.
Johnny Deep and Amber Heard: this story is longer than the month of May, but it is worth knowing. The actors met in 2009 and married in 2015. They were the perfect couple, until actress Amber asked the actor to divorce, accusing him of being a 'batterer'. He denied everything, but the damage was already done and people began to close the doors to him on film projects.
The bomb that unleashed the chaos was when The Sun newspaper, expert in celebrities scandals, in 2018, published an article about the actor in which they called him "the wife beater". The actor sued the media outlet for defamation.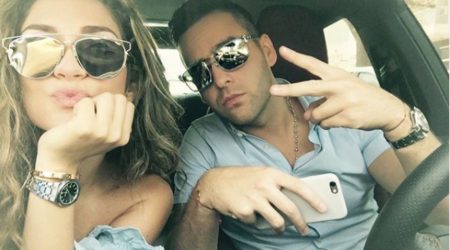 In the lawsuit, the actor proved that his ex was a violent and manipulative woman. Johnny won the trial, according to the jury, and will receive 10.35 million dollars as compensation, and the actor must pay his ex-wife two million dollars, for some defamatory comments against her.
After knowing the ruling, the actor expressed on his Instagram account: "From the beginning, the goal of making this case public was to reveal the truth regardless of the outcome. Telling the truth was something I owed to my children and everyone who stood by me. I feel at peace knowing that I have accomplished it."
On the other side, actress Amber also showed her sadness over the ruling, "I am sad that I lost this case. But I am sadder that I seem to have lost what I thought I could do as an American: speak freely and openly."
Shakira and Piqué: I do not know if we classify the case as local-international entertainment. Our Shakira knows that her country supports her, here we receive her with her 'pelaítos'. This scandal itches and spreads.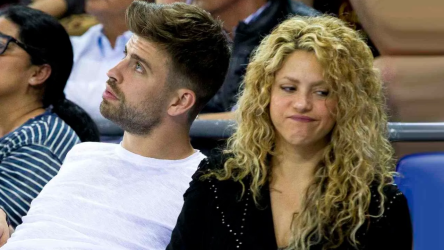 The couple, in a brief statement, made the separation official: "We are sorry to confirm that we are separating. For the welfare of our children, who are our top priority, we ask you to respect our privacy. Thank you for your understanding".
The possible causes of the couple's breakup are related to the soccer player's infidelities, his weakness for frequenting casinos and partying. It turns out that the barranquillera singer has earned a reputation for being bitter, something that we do not know, but of course, if your husband gets lost! What do you want? You want her to be all smiley?
The new scandal circulating in social media is that the couple had an open marriage… well that is another thing. If you and your partner make agreements and break them, that is a valid reason for any relationship to end.
The truth is that a separation or divorce is a sad moment for any couple and if there are children involved, even more so. What is clear is that neither fame, nor fortune, nor beauty are powerful reasons to make it work. So if you have a stable relationship, take care of it.
As Sabina says: "May every night be a wedding night, may every moon be a honeymoon".
Traducción del español: Catalina Oviedo Brugés