Between 1993 and 1994, 'Señora Isabel' was aired, a soap opera that tells the story of Isabel Domínguez, a 50-year-old woman who, after a seemingly happy marriage, is confronted with her husband's infidelity.
Starring Judy Henríquez, Alvaro Ruiz and Luis Mesa, from its inception, the television production broke with many schemes of traditional love stories, regardless of social prejudices. After all, it started from the fact that Isabel divorces her husband and falls in love with a man 20 years younger than her.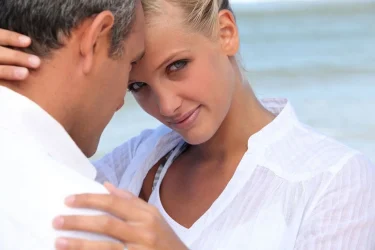 On Monday, April 10, at 8 p.m., Señal Colombia brought this jewel of Colombian television back, thanks to technological advances, after Señal Memoria was able to restore it. Between 2021 and 2022, the audiovisual and sound archive of RTVC recovered and digitized the 50 episodes of the soap opera.
'Señora Isabel' was so successful that it had several versions in other countries, such as Mexico and Portugal. Even today, 30 years later, it has a new Colombian version called 'Ana de nadie', starring Paola Turbay, Jorge Enrique Abello and Sebastián Carvajal.  
As a fun fact, 'Señora Isabel', from 30 years ago, now works in 'Ana de nadie' and has an important role in the plot. She is Ana's mother, personified by the charismatic and talented actress from Barranquilla, Judy Henríquez.
What is really interesting about the theme of this novel is that some couples of more than 20 years of relationship still go through the same conflicts, in which the woman is the main victim, such as infidelity, submission, dependence and 100% dedication to her family and children.
And as if time had not gone by, the same taboos continue about women in their 50s regarding their work, sexuality and reputation, contrary to men who are not limited by their age.
"What this production did was to break a lot of taboos and show how she overcomes the obstacles she faces with her family. Everything leads to individual freedom and the portrayal of woman as a subject of rights," says Antonio Ochoa, Señal Memoria's historian.
In this new version, the main focus will continue to be the love that arises between the protagonists and the sub-stories that are interwoven within it, which reflect the reality of many families regardless of social, economic or academic position.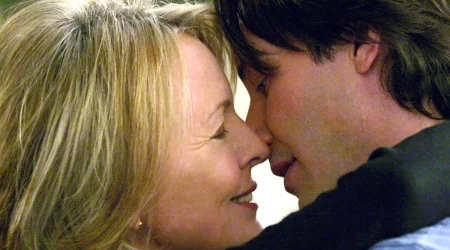 The role of women in the series is fundamental since it portrays, from various points of view, the life of a professional and empowered woman who loves her boss, or the one of daddy's princess who thinks she has everything except the love of her partner who is unfaithful, or the one of the teenager manipulated by her boyfriend.
'Ana de nadie' is a series that connects immediately with today's life. An excellent cast and, of course, a production that brings Colombians together every night at 9:30 p.m. to know in detail what will happen to Ana and Joaquín.
Real women living in the midst of conflicts who keep quiet thinking about what people will say about them or pretending that everything is fine in order to live comfortably, to avoid losing their relationship or to stop depending economically on their husbands. 'Ana de nadie' reminds us that reality surpasses fiction more frequently than we might consider.
Traducción del español; Catalina Oviedo Brugés