A month ago, after watching the Barbie movie trailer with my daughters, we got excited and said: We have to see it! So on the weekend, after a tour of several movie theaters, because the box office was sold out, finally, at 5 pm we had tickets for the 9 pm showing.
Four hours later, we window shopped, had dinner, I bought breakfast, charged our cell phones and, at 8:45 p.m., we arrived at the theater in a 'pink cloud'. Everyone in 'Barbie mode', including brave men on the arm of their girlfriends in pink shirts… and so, the movie started.
As the dialogues progressed, my 11 year old daughter asked me a thousand questions, until we called a truce, and I told her to watch it and then I would explain.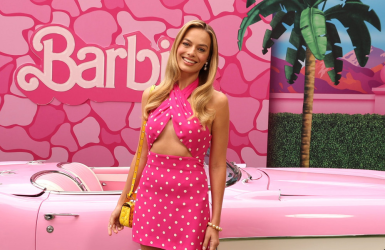 I thought that many girls, like my daughter, did not understand many situations in the movie and even many words, because even though the classification in Colombian theaters is 'comedy' and 'all audiences', the most appropriate should be +13 years, of course, in the company of an adult.
Barbie directed by Greta Gerwig, starring Margot Robbie and Ryan Gosling, just a few days after its release has become a cinematographic phenomenon. Critics praise its message of female empowerment and for being an inspiration to fulfill and follow your dreams. 
However, it was not an all-roses-story. For creator and visionary Ruth Handler, president of Mattel for three decades, it was no easy task to convince her husband and the rest of Mattel's executives and designers to create a doll with long legs, a small waist, perfect features, hair and breasts.
Nobody at Mattel had much faith in the idea that a nation with a puritanical society, such as the USA in the 1950s, would accept a doll with those characteristics: "My husband Elliot feared that no mother would buy her daughter a doll with breasts," Ruth recounted in her memoirs.
After three years of development and the advice of a hairdresser and a fashion designer, Barbie was born in 1959, named after Ruth's daughter,  Barbara. 
The doll was presented at a toy fair in New York, she had a black and white bathing dress, heels, her hair was in a ponytail and her price was 3 dollars. The success was overwhelming, in the first year more than 350 thousand units were sold.
Then Ken would arrive, whose physical appearance was also a source of debate for Mattel. Handler defended the new toy: "Ken not having genitals was a conscious decision. The designers and I debated about it and I lost that battle. I argued that he should have a little bulge. Eventually, we got it."
In the mid 70's, Barbie was also criticized for representing an unattainable feminine stereotype in her physical part, promoting an idealized image of beauty and for being an overly sexualized doll. 
However, despite the criticism, she is one of the most popular dolls in the world. She has been on the market for more than 60 years and has been the generational reference. Barbie can be anything a girl wants to be: Doctor, astronaut, president, singer, actress, etc.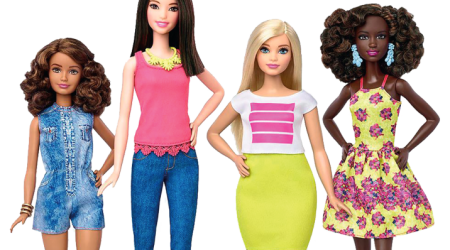 Her creator said that her daughter Barbara was an active and curious girl who liked to play at being all kinds of professions: "I wanted to create a doll that could inspire girls to be whatever they wanted to be."
And she made it. This message has impacted many girls today, and women like me who understand that being a woman is not just a face or a pretty body, but that they can also study, work, develop professionally, get married or not, have children or not, or become entrepreneurs.
If you have not watched the movie, do it, I hope you go with your Ken. In a society full of labels and prejudices, Barbie shows girls that they can be anything, regardless of their gender, race or social background, and that there are no limits to achieve anything they set their minds to.
Traducción del español: Catalina Oviedo Brugés