Today, we talked Sin Recato with plastic surgeon Mel Maestre from Barranquilla, who graduated from the Universidad Libre de Barranquilla and is passionate about his career: "The first time I went into an operating room, I knew this was my thing", he says.
When I asked him if he knew when the peak of plastic surgeries started, he assured: "At the beginning it was not so popular, today the boom is for both women and men. Everything is due to vanity and, of course, to the evolution of technology and social media. The market is filled with beauty products. Millions move in this industry and, as it grew, the number of patients who wanted to have surgery to look better increased".
I also asked his opinion on whether surgery improves patients' self-esteem: "Surgery is necessary and it is not just for vanity. Self-esteem is lowered when patients do not feel comfortable with their bodies and because they do not look like the standards of beauty they are used to. Some women, after having a child, recover their figure with diet and exercise without having to undergo surgery, but not such a high percentage", he explains.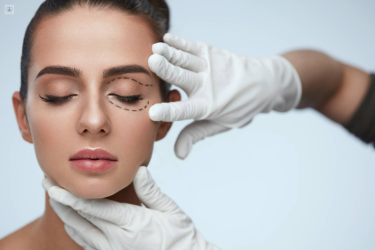 Dr. Maestre faces several situations: when he cannot operate or when the person does not require it; he has an agenda of patients outside the city and he trusts what they tell him or the images they send him, but when he sees them in person, he has had to tell them that he cannot operate them.
He speaks regarding another context and that is when beautiful women who do not need surgery come to his office, but insist on having it done. This is related to a mental disorder known as Body Dysmorphic Disorder (*).
In more than 20 years of trajectory he has many stories to share. "When I was doing my rural year in Putumayo, a patient arrived quite wounded, we saved his life and as soon as he came out of the operating room, they killed him in front of us, apparently for a settling of scores. It was shocking for all of us who witnessed it", he says.
He recalls that sometimes the patients' nerves get the best of them and they "take a dump" on the stretcher. The procedure has to be immediately suspended because the operating room is contaminated. And, laughing, he comments that one morning he got tangled with a cable and ended up on the floor; he got up, had to get out, wash and change his clothes again and continue with the surgery.
Mel points out that, in the postoperative period, in addition to the patients, there are husbands who make Sin Recato confessions to them. "When they undergo surgery my patients are reborn in all aspects, especially in their sexuality. They are more confident, they love their bodies, they are uninhibited, they no longer turn off the light to be with their husbands or boyfriends and they wear daring lingerie. Of course, they are the most happy and grateful ones for this change", he says with his characteristic spiciness.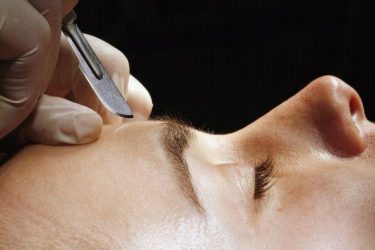 He assures that abdominal lipo marking is one of the most requested operations by his patients and the one he feels most confident with because, in addition to having the study and experience, he has the most advanced equipment in state-of-the-art technology.
Every surgery has a risk, but the idea is to minimize them; therefore, it is necessary to make a previous assessment, as he explains: "Some patients have comorbidities; for example, they are hypertensive or diabetic, or some have diseases with lower risk. These types of patients can undergo a maximum of two surgical procedures. If the patient is completely healthy, a maximum of five surgical procedures can be performed, two minor ones (eyelid and cheek surgery) and three major ones (mammoplasty, abdominoplasty and buttock lipotransfer to improve the contour)".
"Scarring is the fear of many and, of course, the responsibility, besides the surgeon, is related to the person's healing and postoperative care (scarring creams, etc.). Some patients heal better than others, but it is my duty to correct any alterations that occur", the physician points out.
Dr. Maestre says he is proud of the team he has for all his surgical procedures. "An operation requires several stages. The preoperative is a personal or virtual consultation, because some patients are from other cities or countries and there we talk about what they want and what we offer them. Once this stage is over, you must have all the laboratory tests, pre-anesthetic consultation, etc. and then once you review all the tests, we schedule the surgery. All my patients sleep in the clinic and are under the care of my team and I am personally there too. The next day, I discharge the patient depending on the evolution and a postoperative follow-up is done to achieve the desired result", he says.
This barranquillero, partyer, happily married and awarded with three beautiful daughters who are his adoration, says goodbye to this interview from the airport of Panama on his way to Barranquilla to continue with his busy schedule of new patients who trust him, fully.
(*) Mental disorder characterized by obsessive preoccupation with a perceived defect in physical characteristics. The imperfections may be minimal or imaginary, however, the person may spend hours a day trying to correct it. The person may have many cosmetic procedures or exercise excessively.
People with this disorder frequently check their appearance in the mirror, constantly compare their appearance to that of others, and avoid social situations or photographs. Treatment may include therapy and the use of antidepressant medications. While treatment may help, this disease is not curable. It requires medical diagnosis and can be chronic, lasting for years or even a lifetime.
Traducción del español: Catalina Oviedo Brugés