The International Female Orgasm Day is celebrated every August 8 and was born out of the need to raise awareness about female sexuality and women's right to express themselves sexually without taboos and prejudices.
This date has its origin in Brazil, in 2006, when the councilman of Esperantina, José Arimatea Dantas Lacerda, got interested in a study conducted by the Federal University of Piauí, which stated that 28% of women in that region were not able to have an orgasm.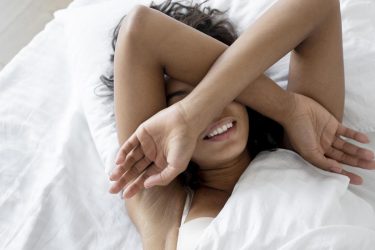 The councilman considered that the research demonstrated a serious public health problem, therefore, he decided to promote the right of women to expose the desire and materialize it.
Although the origin has a social and political context, the truth is that the best reason for this day to exist is that it is still a necessity to vindicate female pleasure.
Leticia Dolera, Spanish actress, film director and writer, in her book 'Morder la manzana' [tr: 'Biting the Apple'], describes brave women who traced a path to raise awareness: "Women fake orgasms because we want the man who is with us to enjoy, so that his ego is not offended and because women who do not enjoy sex are called frigid. We have not yet internalized that if we are not enjoying it, it is not our fault".
In #sinrecato we also celebrate the day of the female orgasm and what a better way to do it than sharing some unforgettable experiences of several respondents, to whom we asked two questions:
1- Physically and mentally, what do you feel during an orgasm?
2- Have you had an unforgettable orgasm, are they all the same, or have you not felt one at all?
"Physically, my heart races and everything is throbbing. It's crazy. Mentally I feel relaxed like I'm in another world". 
"Yes, I have had many orgasms. The first time I felt an orgasm I thought I had peed myself. It is an inexplicable pleasure": Paola.
"Physically I feel as if I was submerged in the sea and the waves hit me, first softly and then faster, until there is an explosion and I feel literally knocked out, my mind goes blank, it takes a few minutes to regain consciousness". 
"I had a boyfriend who penetrated me and I immediately had an orgasm, what did he do? the truth is I don't know but it was an endless orgasm, I was in ON ": Cristina.
"Physically, I feel like a wave of sensations, as if I were about to get off a roller coaster. My mind feels like it leaves my body and returns". 
"I am currently with someone who fulfills all my expectations; I connect with him and I feel like I am going to have a heart attack, that I am going to explode and, on several occasions, tears have come to my eyes, it is a unique and sublime experience that I go through next to him": María Eugenia.
"Physically I feel a warmth all over my body, my chest heaves, a rush, as if I were being electrocuted".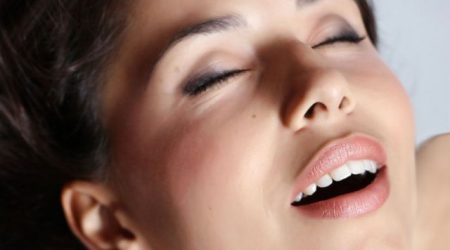 "I have felt several orgasms, but the one I remember most is the first one. I was 19 years old, I didn't have much knowledge about sex and although I had no experience, I felt my first orgasm and, from then on, I understood my body, how it reacts and where I like to be touched or how to do it": Victoria.
"Physically, breathing, heart and pulse all flutter; mentally, I feel a state of tranquility, as if the world stopped at that moment and no one else existed".
"My breasts are very sensitive to such an extent that I have felt orgasms just by getting them touched, kissed or licked, an unforgettable experience": Esperanza.
Spanish writer, Leticia Dolera, affirms that days like International Female Orgasm Day are fundamental to empower women, in the public and private spheres, "starting by affirming their right to pleasure in the same way it is assumed in men".
Traducción del español: Catalina Oviedo Brugés