"If she had not claimed her right to feel pleasure, she would have lived happily or at least peacefully until her death. And yet, even now, she considered dissatisfaction intolerable, that state of sexual lethargy to which her marriage with Luis condemned her. Freedom had a price and she was paying it, hard, in the worst way she could have imagined, but then the doors of the world would open wide for her".
"El tiempo de las amazonas" is the posthumous book of the Colombian writer Marvel Moreno, in which she narrates three decades of the life of three cousins, Gaby, Virginia and Isabel, who come to live in Paris in the sixties of the last century.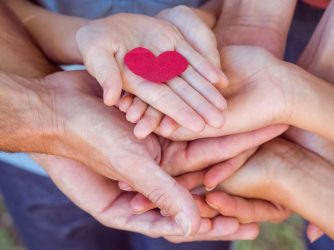 And nothing happens by chance. My daughter, Cata, is reading it for one of her classes and she told me that one of the many themes that are talked about is polyamory and open relationships. The author left her novel ready for publication in 1994, shortly before her death in Paris in 1995.
For some years now people have talked about polyamory and open relationships, terms that tend to be confused yet are very different.
"In polyamory, all existing relationships are intended to have the same relevance with no hierarchy between them. That is to say that they are horizontal, and include both the affective and sexual aspect. On the other hand, in an open relationship there is usually a main, stable and priority relationship, while the others are secondary, sporadic (sometimes they are also stable) and/or limited only to the sexual or affective aspect, but not both", says psychologist and sexologist Ana Lombardía Molero.
The expert confirms that there is a type of polyamory, known as hierarchical, where there is a central group in which the relationship is more committed, and outside that circle there are other secondary relationships that do not have the emotional charge of the main one. This type resembles an open relationship, the difference being that in the center there is not always only one relationship or only two people.
According to Lombardía, open relationships and polyamory are a minority and a little known form of relationship: "Monogamy is the one that is most represented in movies, series and novels; therefore, it is the one we perceive as 'normal'". However, the sexologist confirms that, little by little, this type of unconventional relations are becoming more common: "We are living in an era in which new ways of living sexuality are becoming more and more visible".
And she explains why it is still so difficult to accept a connection outside of monogamy: "It is a cultural issue that is related to the way we were educated and the social structures in which we live in that make it very difficult to break out of that pattern". She adds that society is built thinking about relationships of only two people (and we can add other factors, such as sexual orientation or gender), which makes it difficult to live outside the box. 
The issue is that, increasingly, more and more people say they can love several people at the same time, which creates skepticism in these cases. In this regard, Lombardía says: "We have a very integrated belief that if you look at someone who is not your partner, it is because something is wrong or because you no longer love them".
On the other hand, she also points out that people who are linked within these new relationship models are often labeled as vicious or perverted, because in addition to linking in a non-exclusive way, many are open to other types of sexual practices, including unconventional games such as partner swapping, BDSM (bondage and sadomasochism), or the regular use of erotic toys.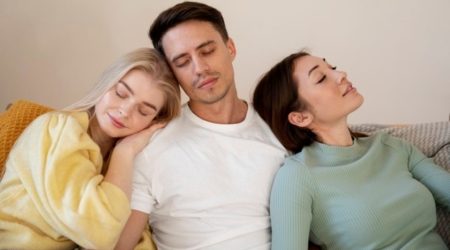 "In the end, normalizing and showing other ways of living sexuality generates referents, and allows people to have more options to choose, freely, how we want to live our sexuality. Although there are many prejudices and there is still a long way to go", concludes Ana Lombardía. 
Although open relationships are not a new model for couples, monogamy continues to be the traditional way according to socially and culturally established parameters; however, each couple can establish the sentimental and sexual relationship that fits their lifestyle the best.
Sexologists agree that it is possible for an open relationship to work, as long as there is mutual agreement, maturity, security and the will of both parties to transform this traditional relationship into a freer one without impositions.
Traducción del español: Catalina Oviedo Brugés