Today, in the confessional, I talked with Manuel (*), a forty-something, cheerful, extroverted, funny, excellent conversationalist, passionate about bagpipe and millo music, and with a great vocation of service to others and the community. He is a Catholic priest and a year and a half ago he became "daddy!", just as it reads.
"Before I was ordained, I didn't see myself married, but I did want to have children. It was a circumstantial thing of my humanity. The biological nature. The environment in which I live is very close to the opposite sex. You have to have a lot of willpower", he confesses.
Manuel says that his vocation began when he was in his third year of high school. He clarifies that more than the vocation itself it was curiosity for priesthood. This curiosity lasted until he finished his studies and continued his life like any other young man. "At that time I had a girlfriend and worked with my father in diesel mechanics. I really liked architecture or engineering and look, I ended up becoming a priest", he adds jocularly.
Manuel was ordained priest in November 2010. He was linked to the parish of his town and the parish priest sent him to the Major Seminary for an internship. There, he received the acceptance letter and began "the adventure of priestly formation", as he calls it.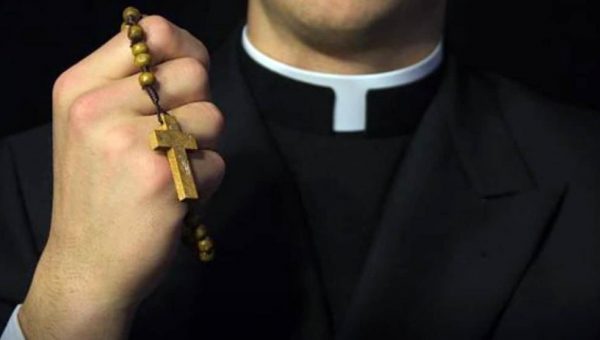 I asked him if he questioned the Catholic Church before being ordained and he answered me honestly: "In fact, in my restlessness, I had a very negative concept of priests: first, I thought that they entered the priesthood because they did not like women; and second, that they were all gays… (ha, ha, ha, ha), big mistake", he affirms.
Manuel does not deny his disagreement with those priests who abuse minors. And as for celibacy, he admits that he did question it at the beginning, but he emphasizes that it is very different when you live the experience. "The perception changes completely", he assures.
When you were ordained priest, did your life change?
"Of course it changed, but deep down you have to be you, but not the same. A lot of good things came into my life: the trust you generate in most people. You know their soul without them knowing you; they bare their conscience yet have barely met you. That is comforting: the help you give to vulnerable people. You are light, hope and strength for many", he is moved to speak.
What did your family think when you were ordained?
"My mother has always been an unconditional support. My father, at the beginning, did not agree. Time proved me right and my relationship with him has improved".
How does it feel to be a father as a priest?
"It is a very particular experience, I will not deny that it is beautiful, but it's also very difficult. It is very complex, there are many emotions together and, at the same time, seeing your offspring, it is very gratifying".
What was the reaction of the new grandparents?
"From them, total support, they didn't like it very much at the beginning. But they love him and immediately told me that I could always count on them".
"The Catholic Church in the east, called orthodox, allowed priests to get married and have children, and from knowledge, believe me; the cure was worse than the disease. Humanly, that's a workhorse, and you'll ask me "why didn't you use protection or something?", but even Homer nods", he points out.
But behind a situation like Manuel's, there is a canonical process that he illustrates as follows: "The Church studies each case separately, not all cases are like mine. The Church does not remove us from the priesthood for this reason", he clarifies.
In his particular case, there was a complaint from his son's grandmother to the bishop, so he was temporarily suspended from his pastoral duties. The process continued and then he was reinstated.
He says that, in this canonical process, the bishop asks the priest if he wants to continue in the priesthood. "Sometimes there are those who decide to retire".
Do you have any regrets?:
"I have learned to not regret anything, everything in life teaches you something".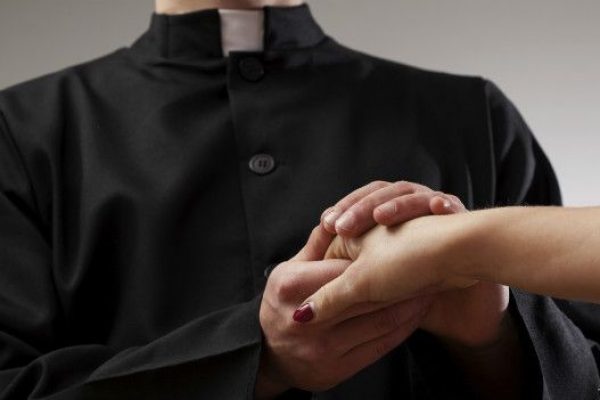 What can you tell to young people who want to become priests?
"It is a wonderful life choice. Of course, you have to carry the cross. There is the conception that priests are full of money; if that is the motivation, it is better not to be a priest".
"To be a priest is to serve others. It is to have the ability to make the suffering of others your own. In short: to be a priest is to be an instrument of God so that others may find the true path of good and salvation".
Manuel hopes that his son will be a great human being, that he will be able to qualify as a person and professional. He knows that as he grows up, he will learn to assimilate his condition and hopes to have an excellent father-son relationship with him.
He says goodbye, thanking for the opportunity to confess his story and expresses that: "Life is a great road, but we must be brave to assume our own decisions; that will make us really happy…Blessings in abundance".
(*) Changed identity
Traducción del español: Catalina Oviedo Brugés.