The pleasure is in the variety and it applies to everything. Of course, it also fits in sex. However, that search for pleasure can have many stumbles and accidents as I told you in the last column, because when you get carried away by a moment of passion you resort to any number of "toys" that, of course, are not such and end up in the emergency room.
Therefore, and as promised, today I am going to tell you about some alternatives that you have at home, to spend a memorable, fun and of course #sinrecato night with your partner:
1. Vibrating toothbrush: the idea is not to insert it in any orifice but to stimulate the erogenous zones with its vibration. For example, masturbating the clitoris. Externally and with the part of the handle, not with the brush. In case you want to use it internally, it is mandatory to use a condom that covers it to avoid infections.
2. Dusters: hopefully a new one so you can explore your partner's whole body and take turns. If you cover your eyes with a tie or a scarf, the moment will be more exciting.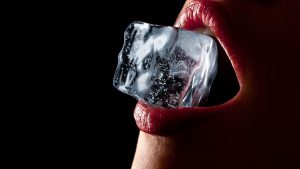 3. Spatula or wooden spoon: if you want to flirt with the world of BDSM (Bondage Sadomasochism), you can try spanking your partner with a wooden spoon or spatula. You set the rhythm. It is an ideal game for beginners.
4. A belt or a tie: if you want to tie your hands to the headboard of the bed you can use a belt, of course the idea is not to squeeze until the circulation is cut off. If the belt does not sound like a good idea, you can also use a tie or a scarf and the plus is to cover the eyes. When one of the senses is limited, the others are potentiated.
5. Pearl necklace: I confess that this is the one that caught my attention the most. I assure you that you will become fond of the necklaces. The idea is that, when you undress, surround your body with it. It is excellent for foreplay. You can also use it to gently masturbate the penis with the necklace and if you want to give it a plus, before the act, put the necklace in the fridge for a few minutes.
6. A hair tie: preferably made of fabric, you can use it as a ring at the base of the penis, allowing you to maintain the erection and both being able to enjoy the stimulation.
7. Organic coconut oil: recommended for those couples who like to massage and use lubricants. It is a very good alternative, natural and without chemicals.
8. Pillow: there are many techniques for female masturbation. One of them is to use a pillow to stimulate the clitoris. It can also serve as a support for your partner to penetrate more deeply.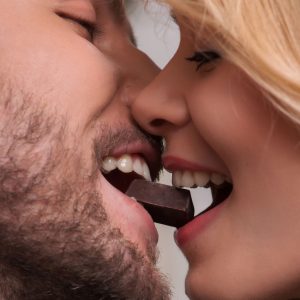 9. Ice: it is very versatile and, who doesn't have ice in their fridge? You can use it as a brush, demarcating every place on the body where you know your partner feels pleasure and of course discover other places.
It is not recommended to stimulate for a long time in sensitive areas such as the clitoris or the glans because it can cause burns. Another way to use ice, is to have it in your mouth for a while and then kiss your partner. This temperature change is very stimulating and would take oral sex to another level.
10. Mint: the ones that are given to us after eating at a restaurant. Simple and cheap. They work as a sexual stimulator. Just keep it in your mouth and when you feel the minty effect, give oral sex to your partner. The contrast of hot and cold will raise the temperature.
The idea is to enjoy with your partner and get out of the sex games you are used to. A slight change of routines will allow you to live new experiences and enjoy your sexuality. Exploring and getting to know other erogenous zones of your body makes the difference. Just do it!
Traducción del español: Catalina Oviedo Brugés