It is not easy to think about the idea of not feeling comfortable with your mom, because, ideally, she is the person you should trust the most, and the one who should protect you from everyone and everything. 
This was the daily feeling of the famous child actress Jennette McCurdy, who began her career at the age of 6 due to the frustrated dream of her mother, Debra. Acting became the major financial income for her family: "She wanted to live through me her frustrated dream of being a star", says McCurdy in her book.
Currently, Jennette is 29 years old and, as part of her process of liberation from all the abuse she experienced in her childhood, she released her autobiography: 'I'm Glad My Mom Died'. Although she said that her grandmother was quite upset about the title she chose for the book, she explains that it was her way of dealing with what she had to live through.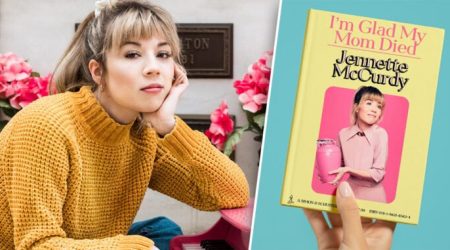 Her mother had absolute control not only over her body, but also over her privacy. First, with a calorie restriction in her diet and, then, by weighing her five times a day and giving her home beauty treatments.
She tells in her autobiography that her mother bathed her until she was 16 years old and also performed gynecological check-ups on her. She read Jennette's diaries and the emails she received.
She controlled her daughter's diet to such an extent that Jennette suffered from bulimia and anorexia, obsessive-compulsive disorder and struggled with her addiction to alcohol when Debra, who passed away in 2013, was diagnosed with cancer: "With her death, many of her ideas for my life died as well. Acting was her own journey, and a difficult one for me for sure".
On August 9, the book was released and within the first week it was sold out and became a bestseller. "It was important for me to explore the emotional and psychological abuse I endured during my time as a young artist. I feel like I didn't have the tools, language or support to speak up for myself back then, so this book is a way for me to honor that experience and give voice to my former self".
In the book, the actress not only reveals her mother's abusive relationship, she also talks about some details of her experience working with one of the producers of the popular Nickelodeon channel. The young woman referred to this character as 'The Creator', who is none other than Dan Schneider, one of the channel's star producers, creator of many successful series who helped bill millions of dollars, and who became untouchable despite his fetishes with the children and teenagers who participated in the programs.
At a dress rehearsal, in a bikini, 'The Creator' forced her to drink alcohol while underage: "The Victorious kids get drunk together all the time. The iCarly kids are so wholesome. We need to give you guys a little edge", the actress confessed in her book.
"My shoulders do have a lot of knots in them, but I don't want 'The Creator' to be the one rubbing them out. I want to say something, to tell him to stop, but I'm so scared of offending him", she wrote. When the young woman told her mother about it, while still a teenager, Debra replied that this was the price she had to pay for being famous.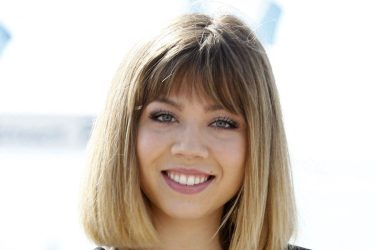 What is worse is that another important producer met with the young girl to talk about what had happened on the set and offered her 300 thousand dollars to never talk publicly about her experience on Nickelodeon, exactly what happened with 'The Creator'.
Of course, Jennette did not accept. Dan Schneider, in 2018, was accused of abuse, harassment and pedophilia by several Nickelodeon child stars. The network had no choice but to fire him that same year. However, there is not a single criminal complaint against him.
Jennette McCurdy retired from acting in 2017, and began her career as a screenwriter and director, presenting her play, 'I'm Glad My Mom Died', in theaters in Los Angeles and New York until publishing her autobiography with the same title. "This book expresses resilience, independence and the joy of washing your own hair", states the actress.
Traducción del español: Catalina Oviedo Brugés