In the past, it was scandalous and socially pointed out when a woman had a younger man as a partner, and not the other way around (an older man with a younger woman) since is the "traditional" way. 
Today, although the discussion is still there, more and more men say they prefer to be with an older woman. Here I will tell you #sinrecato why older women drive them crazy:
Maturity: it is not only a synonym for gray hair and aging. Maturity is acquired with lived experiences and of course these women do not get carried away by emotions. They are self-confident, which provides security and confidence to men.
Empowered: an older woman wants a man by her side who is her partner, not just her companion. Someone who understands that everyone has their own space to develop independently and that they should respect those moments of freedom.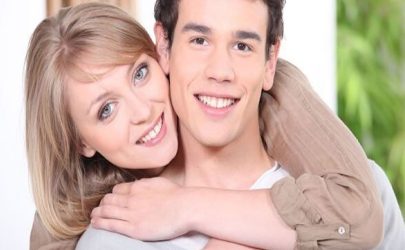 Security: she is not a submissive, quiet and obedient woman who always does what her partner tells her to do. She makes her voice heard with intelligence and not with tantrums.
Assertive communication: the better the communication in a couple, the less drama and arguments there will be. They understand that it is not worth it to get worn out over trivialities.
Sexual experience: they know what they want and how they want it. They are sexier and more confident about their bodies and how they feel. There is nothing more aphrodisiac for a man than a woman who owns her sexuality.
Power: a younger man will always see seducing an older woman as a challenge because he knows it is not an easy task, and when they achieve it they feel powerful and capable of doing anything. 
I will tell you about some celebrities who do not escape from this reality and where the age difference is not an impediment for them to live, more than a fortuitous romance, a solid relationship.
Brigitte and Emmanuel Macron: the youngest president of France has been married for 12 years to Brigitte, who is 24 years older than him.
Lisa Bonet and Jason Momoa: sexy actor Jason Momoa known for his role as 'Aquaman' lives with Lisa Bonet, who is 12 years older.
Shakira and Piqué: our Shakira who has lived almost 12 years with the handsome soccer player of the Barcelona team, and who she shares an age difference of 10 years with. 
However, nothing is perfect and this type of relationship has many disadvantages that of course depend not only on the couple but also on the time:
Generation gap: the more distant the age difference is, of course the differences in thinking will become more evident and could lead to some arguments as, for example, plans that are not always at clubs or trips.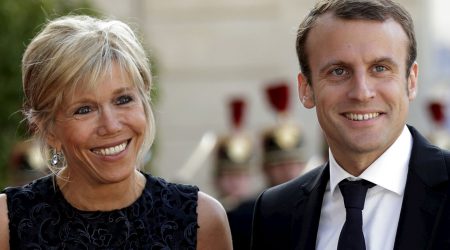 Demanding: eventually, even if the man is younger he must be at the same level of maturity, responsibility and commitment if he wants the relationship to work.
Sexual exhaustion: this situation is mostly linked to fitness and health because as long as your lifestyle is healthy, the years may lower the frequency and intensity, but not the quality of your sex life.
Family: it is important to understand that women have an ideal age to have children, so it is important to have them at the right time to enjoy them.
Formal relationship: from the beginning they should know if they want to have a formal relationship or something casual. This way they do not waste time and there is no emotional wear-and-tear.
An older woman no longer dreams of Prince Charming, because she does not idealize her partner and she is not looking for happiness next to a man. Because she understands that she is responsible for her happiness.
Traducción del español: Catalina Oviedo Brugés