A few days ago I finished 'You', a series on Netflix, but I won't go into details so you guys can watch it and get surprised. I'll just tell you that it left me with one question: what is the craziest and most desperate thing you would do for love? 
Some have traveled thousands of miles by plane, by bus, by motorcycle, by bike or walking, to see their loved one and, although on many occasions they didn't stay together for some reason, the memory of what they felt at that moment makes it unforgettable and almost unrepeatable.
So I asked the question to 50 men and women, who shared their 'crazy stories':
'I got my girlfriend pregnant'. "We were very young and in love, but her family didn't want us to be together so we planned it: she got pregnant and the trip, of course, was called off. We got married, had a beautiful daughter and some time later we had another daughter, how crazy!".
Spanish surprise. "It was my boyfriend's birthday, he lived in Spain, in Madrid, and I wanted to surprise him. I traveled from Barranquilla, I flew across the pond for him, and when I arrived I was the one surprised, because he was partying with other women. It was horrible at the time, today I laugh everytime I remember, and well, in the end I ended up enjoying the trip".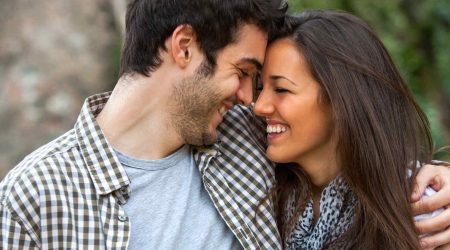 Motorized love. "When I was 18 years old, my girlfriend lived in Santa Marta and she was desperate because of her dad's mistreatment. So I went to "rescue" her on my old FZ-50 motorcycle. I felt like the heartthrob in movies, but as the days went by we understood that we were too young to live together and the romance lasted only three weeks".
Crazy for a model. "I was 20 years old and living in Barcelona, I was studying and working as a designer for an advertising agency and, in my free time, I dedicated myself to photography, until I met a model who literally drove me crazy. She got a runway contract for Madrid and I could not leave her just like that; I threw it all away to go after her to Madrid. It was worth it of course. We didn't last long, but it was unforgettable".
Accidental trip. "My boyfriend broke up with me just like that: over the phone, and I got super mad about it and looked for him in the town where he lived. It was freezing cold and I kept waiting for him to open his business and he never showed up. But it turned out that same day I met the man who is now my husband. So it didn't all go wrong".
Encounters #Sinrecato. "Many times, I would sneak out of my house at midnight to meet my boyfriend and when I came back I would walk in like a robber so I wouldn't get caught".
"More than desperate it was crazy, sex on the beach at 3 o'clock in the afternoon!".
"Doing it in my boss's bed… but not, precisely, with my boss".
Scientists, psychologists and sexologists confirm that love, more than a feeling or an emotion, is a motivation that, during centuries of human evolution, developed in our brain and created the need to find a partner for life.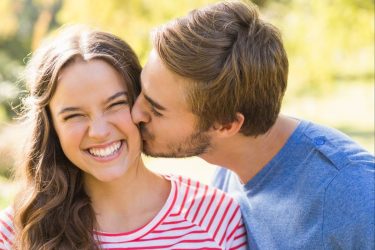 In this system of motivations that is love, there is a reward system. This area of the brain is known as the right ventral tegmental area and is where the dopamine A10 cell region is located. The well-known dopamine is the hormone that abounds in the first phases of infatuation or romantic love with an addictive effect that causes withdrawal syndrome when it is missing. It is also missing when your feelings are not reciprocated, when your expectations are not met or your heart is broken and that is when sadness, crying and disillusionment set in.
According to experts, when the reward system is activated, the decision-making system, which is located in the prefrontal cortex, is deactivated. A study published by the National Center for Biotechnology Information, in the United States, states that: "romantic love begins when one individual considers another one as special and unique. The lover then focus their attention on the beloved, magnifying the other person's positive traits and minimizing the flaws".
Sexual desire is crucial to the stage of falling in love. Sexual attraction activates the production of testosterone, a hormone that both men and women have and is fundamental in the arousal.
After this "crazy love" phase, according to science, comes attachment. It is a calmer stage, but still produces dopamine and oxytocin. The latter is present in both sexes and is known as the cuddle hormone. It is responsible for triggering contractions in labor and also producing orgasms.
Thanks to everyone who shared their crazy love stories. And remember that love is simple, it's us that make it complicated. So keep those dopamine levels up.
Traducción del español: Catalina Oviedo Brugés