If we saw sexual relations as a delicious dessert, or the most succulent dish, we would understand why the details and the ingredients it must have in order to enjoy it are so important.
Some people prefer the mornings, others the afternoons and others the evenings, and it is well said that in variety there is pleasure. Researchers from the University of Warsaw, Poland, in a study published in 'Frontiers in Psychology', confirm that chronotype and time for sex are factors that influence sexual satisfaction and men and women are not always synchronized at the same time.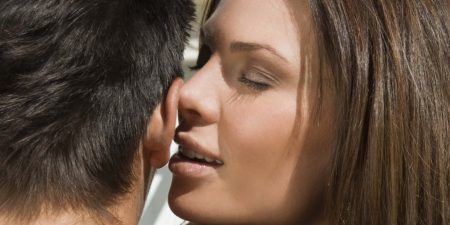 Would you like to know what would be the ideal time to have sex according to your chronotype? Well, there are four chronotypes: Lion, wolf, bear and dolphin, which define the way our energy is distributed, they also regulate the sleep cycle and wakefulness, appetite and body temperature.
Lion: they are people who feel more active in the early hours of the day. It is not difficult for them to get up early because they sleep well by resting eight hours in a row and reaching a deep and restorative state. They keep fixed schedules (they eat and sleep at the same hours). Such habits are, of course, reflected in their good health and fewer cardiovascular problems.
Sexy time: as a good lion, they like to roar in the morning.
Wolf: they are night owls, have twilight tastes and are very productive and creative at night. They hate to get up early. Their energy peak is divided into two moments: at noon and at midnight. They do not adapt easily to the day, so they prefer to study in the afternoon and work at night. Their weak point is that they do not adjust to social schedules and this affects their sleep and, of course, their health with eating disorders.
Sexy time: the good wolf howls at noon and at midnight.
Bear: most are giant, strong and productive bears, but also get tired easily because they do not get enough sleep. Their highest peak of energy is in mid-morning. They find it hard to get up early and by midnight they have no energy. They do not follow meal or sleep schedules and on weekends they sleep late. Their weak point is lack of sleep because they generally go to bed late. Their sleep is not deep and they always wake up tired.
Sexy time: the bear grunts in the middle of the morning.
Dolphin: the last chronotype is the most problematic and overexcited one. They are people who have very marked peaks of energy; there are just a few moments when they feel active and very creative. Therefore, this hyperactivity suddenly declines and gives way to a deep fatigue. It is estimated that 10% of the population can identify with this energy pattern.
Sexy time: the dolphin will play when its energy allows it.
Experts conclude that people with a diurnal chronotype, that is to say that their energy is focused in the mornings and they manage to rest at night, have better physical and psychological health.
Another study by Paul Kelly, clinical researcher at the Sleep and Circadian Neuroscience Institute at the University of Oxford, explains that age and circadian rhythms (*) are determining factors for having sex.
Although in young people, libido in their 20's is "on" at any time of the day, it has been determined that their energy levels increase after lunch, at nap time, making three o'clock in the afternoon the perfect time to have sex.
For those in their 30's, their hottest times are around 8 in the morning. According to Kelly, sunlight raises testosterone levels in both men and women by stimulating the hypothalamus. Sex hormones are at their highest level, therefore, sexual satisfaction is higher.
Between the 40's and 50's, the ideal time is between 10 and 11 in the night. At this stage, the hours of sleep are reduced due to the stress of the workload and obligations at home. So having sex releases endorphins and brain hormones and becomes the best natural sleeping pill for a restful night.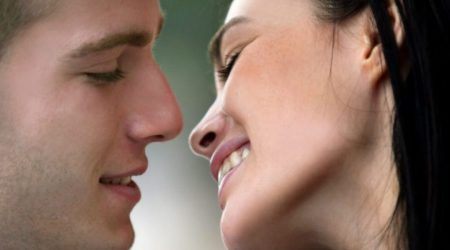 From the age of 60, experts suggest that, due to some factors such as decreased libido, moments of intimacy may be agreed at 8 in the evening.
It is clear that no matter what age you are, it is important to maintain good eating habits and practice a physical activity or a sport, since it will help to maintain an active, pleasurable and satisfying sex life.
Experts conclude that having sex during lunchtime improves not only mood but also productivity.
So take that active break with your partner and enjoy that wonderful and powerful sexual #sinrecato energy that you deserve.
(*) These are physical, mental and behavioral changes that follow a 24-hour cycle in most living beings.