Recently, the famous actress Emma Watson, known for her popular role as Hermione Granger in the Harry Potter film saga, surprised her fans by declaring herself a fan of 'kinky sex' and other more intense practices, such as sadomasochism.
Kinky sex integrates other sexual practices such as fetishism or voyeurism. These sexual encounters are marked by explosive games that seek to experience pleasure in many ways.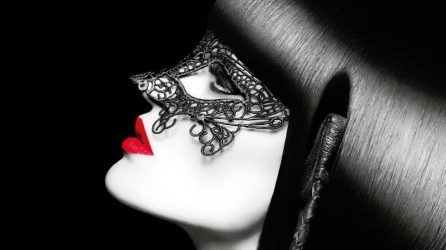 Those who practice kinky sex consider it an awakening of consciousness, and many people even see it as a form of identity. Research work at the University of San Francisco by psychologist Jennifer Eve speaks of the 'kink culture' and the need to delve into this reality in which more and more followers are joining.
Sexologist Christian Martínez explains that this sexual practice is considered unconventional, because most people think that sexual relations only involve kissing, caressing and penetration.
"In kinky sex, what is done is what is seen as unconventional. The sexual fantasy is put into practice, it becomes a reality. Now, you have to consider that what is not traditional for you, suddenly, it is for other people. In other words, it is relative. For each person kinky sex can include different practices according to what one believes is unconventional", says Martinez.
The sexologist explains that kinks have three basic rules: mutual agreement, not causing harm to anyone and feeling good about the sexual practice being done.
He adds: "These experiences make people feel free, awaken their imagination, feel new pleasures to not fall into boredom. Likewise, having kinky sex once doesn't mean it will always be like that. Suddenly, we liked it, we enjoyed it, we had a great time and then we suddenly don't practice it again until much later. In other words, these practices do not define my behavior or my dependence on something for my sex life," Martínez concludes.
In kinky sex there is nothing established, although there are other sexual practices that can be considered allies, such as: 
BDSM (Bondage, Discipline, Dominance, Submission, Sadism and Masochism) consists of a series of sexual games that always start from trust and a tacit consent about what is going to be done and its intensity.
Fetishism: that part of the body, object or material, acts as a preferred method to achieve sexual arousal.
Fantasies: role playing, disguises, masks, sex toys, having sex in unusual places or setting them in a non-traditional way.
Voyeurism and exhibitionism: having sex in public places or witnessing your partner having sex with another person.
Group sex: orgies or group sex is another characteristic of kinky sex.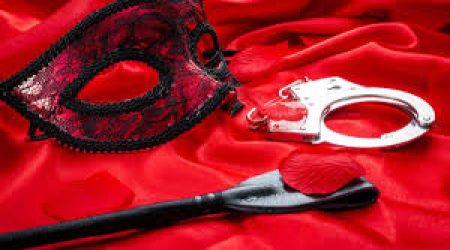 Experts explain that, although these practices together may seem a bit unusual, this is not necessarily the case. According to studies, more than 22% of sexually active adults were found to engage in role-play, while more than 20% have been tied up and spanked.
Kinky sex helps people feel better and maintain stable mental health. One study found that both dominant and submissive BDSM practitioners were less neurotic, more outgoing, less sensitive to rejection, more open to new experiences and more conscious.
Kink lovers seek a shot of adrenaline, freedom from prejudices, stereotypes and cultural and social taboos that prevent them from expressing their sexuality freely; all this while they fulfill their fantasies alongside their partner.
Traducción del español: Catalina Oviedo Brugés