I was born in a time when there were no cell phones nor internet. I am old, but dinosaurs were already dead many centuries ago. What I want to say is that I have always communicated in person and not virtually as we have to do in the new reality.
I am aware that a conversation via WhatsApp or any other social network can be perfectly manipulable. By this means many friendships and romances are born in a matter of seconds, and likewise, they end or simply some of the protagonists disappear.
The thing is that some concepts about human behavior have always existed, it is just that now they have specific terms, which makes them look more sophisticated. I am referring to ghosting, orbiting or gaslighting.
If I give you the explanation, I would think that we have all experienced this type of situation. To clarify, it does not only happen in love or sexual relationships, it also happens at work, in friendships and even in the family.  
And although it may not seem like it, these types of actions are forms of violence, subtle, but they are aggressions that do not hit you physically, but they do harm your self-esteem, your feelings and of course your heart. They are known as the 'Iceberg of violence'. I would rather say that they are like termites; they are hurting you inside without making noise.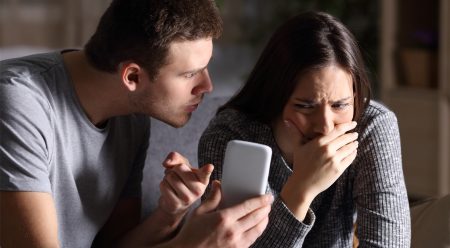 Ghosting: it comes from the English word 'ghost'. It is when a person, family member, friend or partner, radically cuts contact with the other person, without giving explanations. However, they look at your stories on social media, statuses, etc., they know all your activity on social media.
In other words, a person, after establishing a relationship of trust and intimacy with another person, suddenly ignores them, as if nothing had existed between the two of them.
Curving: psychologists define it as ghosting, but in a slow version: little by little, they move away until they disappear. The hook of the relationship is to propitiate that physical encounter that never happens. There is always an excuse, a last minute problem, etc. It is done in such a subtle way that the person still has the hope that the love relationship does exist.
Orbiting: it is distancing in the real world while being present in the virtual world. As the name implies, it is orbiting around the other person. They got away, but are still aware of every detail or event in the other person's life.
Gaslighting: this is even more perverse because the person manipulates in such a way that makes the other person doubt their own perception or judgment. Phrases such as: "You are crazy", "That never happened", "You are very sensitive", are triggers for the victim.
Psychological violence of control: some partners, or ex-partners, by having access to the social media of the other person are aware of every movement, 24/7 surveillance.
The psychologist Gabriela Paoli, explains that the emotional impact on the victims is so strong that they end up with anxiety or depression: "These techniques are a form of abuse. The social predator is playing with the victim in a cruel way, which is considered psychological abuse".
Experts have defined the two profiles: on the one hand, there is the social predator, who is afraid of abandonment and is emotionally immature, two characteristic traits. These are people who for the most part do not have a stable love life in "the real world", but in the virtual world they are the opposite.
Paoli affirms: "There may be people who are social predators unconsciously, but even so, they all end up sharing an obsession for love conquest that allows them to stimulate their own ego and have a sense of success".
Usually, the victim is someone who is very lonely or has had several failed love affairs. So they show themselves vulnerable and are easy prey for these predators, who also feel comfortable because they do not see the other person with the capability to stand up by themselves, and the victim ends up sharing their intimacy.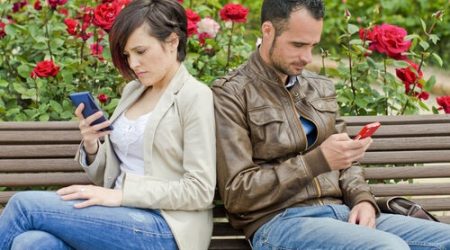 Watch out for these behaviors that are also aggression, do not be fooled:
Stalking and controlling your partner with the cell phone.
Interfering in your partner's relationship with other people through social media.
Checking your partner's cell phone.
Censoring your partner's social media.
Always demanding that they send you their location.
Getting upset because you do not get an immediate response when they are online. 
Mental health is very fragile and we do not pay enough attention to it. If at any time you have gone through the same or similar circumstances, do not hesitate to seek help from a family member or someone you trust, and if possible, go to a professional.
We have all overcome grief, love breakups, material losses, and there are ways to overcome it, but you camnot always do it alone. Learn to distance yourself from people or situations that hurt you. Do not hesitate to block that person or people from your social media, and, above all, block them from your life.
Traducción del español: Catalina Oviedo Brugés