If you look at the calendar, you will notice that something is celebrated or commemorated every day. For example, February 13 is Radio Day, but it is also International Condom Day, and it is no coincidence that it is the day before Valentine's Day, lovers' saint.
This date was established in 31 countries and was created to encourage the responsible use of this contraceptive method that, in addition to preventing pregnancies, also stops the spread of Sexually Transmitted Diseases (STDs) and Sexually Transmitted Infections (STIs).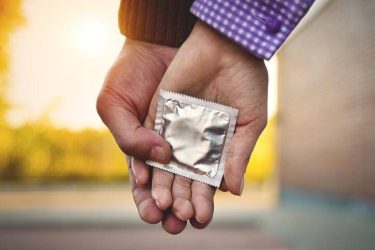 The World Health Organization (WHO) recommends the correct and systematic use of condoms to the entire sexually active population with the purpose of avoiding the sexual transmission of HIV, herpes, hepatitis C, STIs and STDs, among other sexually transmitted diseases.
In the past, its use was very controversial and censored, regardless of its benefits. It is known that the Renaissance physician Gabriel Fallopio (1523-1562), in his efforts to prevent syphilis, was the condom's inventor.
Its use was considered immoral because, as a contraceptive barrier method, it was directly linked to sexual intercourse. For 63 years, condoms were not openly marketed and it was not until 1936, due to a court decision on birth control, that they were no longer considered obscene.
In the mid 60's and 70's, due to the commercialization of the contraceptive pill, condoms' use was infrequent, but in the mid 80's, when the HIV virus was discovered, it was promoted as a preventive and protective method for the entire population.
Before using a condom, three things should be taken into account: the date of manufacture, the expiration date and the lot number. This last piece of information serves to ensure the quality and durability of the product.
It should also be checked that the packaging is sealed. Aluminum foil wrapping helps to preserve it, but it is best to keep it in a place away from heat and excessive humidity. It is not recommended to keep them in a place where they can be punctured or to carry them in a wallet, because the heat could affect the product. Ideally, it should be kept in good condition.
Most condoms are made of latex, whose main component originates from the superficial cut of the tree's trunk called Hevea brasiliensis, also known as rubber tree. Eighty percent of world production is in Asia and, although the rubber tree is native to the Brazilian Amazon, there are large plantations on the Asian continent. The condoms purchased in America are manufactured in Thailand, Malaysia, Vietnam and China. Due to their high manufacturing cost, many brands prefer to import them.
Some people are allergic or sensitive to latex, so it is recommended to use condoms made of polyurethane, which is a synthetic rubber that does not contain the protein that causes allergy. This material is as effective as latex as a method to have safe sex.
International Condom Day, over the years, has become more relevant. In 2017, the AHF (AIDS Healthcare Foundation)* of India, organized a fashion show in which dresses made with condoms were shown. In said event, the Prince Mavendra Sing Gohil, who declared himself openly homosexual, participated as a model in the parade.
Some tips
The use of condoms is becoming more and more important, but have you ever wondered if you are using it in the right way? Here are some recommendations for that:
When your partner uses the condom, eroticize the moment; that is, do it during foreplay so you do not lose your erection or desire.
Use the right size. Read the box to verify its size, because if it is smaller it can break since it squeezes you and if it is too big it is very likely to stay in the vagina during penetration.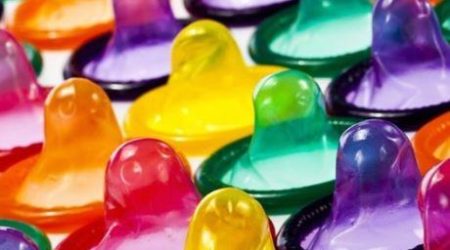 Use your own condoms: you know your size, your preferences and even your allergies.
It is not a good idea to open the wrapper with your mouth. Even if it looks very sexy you will only end up breaking it.
Use lubricants, preferably water-soluble, to avoid discomfort and friction that increase the risk of contagion or breakage of the condom.
It is a one-time use, it is not washable or recyclable.
Change it with each practice, for example, if you went from the anus to the vagina or mouth.
Do not use two condoms; this does not give more protection, you will only get to break one or both.
Remember that your sex life is important, choose a method not only to prevent an unwanted pregnancy but also to have safe sex and avoid the spread of diseases or sexually transmitted infections. Always choose to protect and to take care of yourself first.
*Global non-profit organization that provides cutting-edge medicine and advocacy to more than 1,650,000 people in over 45 countries.