Michaela Coel is a British actress who appeared on tv for the first time in a main role at the age of 28 with 'Chewing Gum', a multi-award winning series. One night in 2016, while writing the second season of that series, she took a short break and went out with a friend to a bar. From then on everything was confusing to her. 
She cannot explain, at what point, someone spiked her drink with drugs, and the little she remembers is that she was sexually abused by two men and subsequently woke up disoriented in the office where she was working.
She continued writing in an almost unconscious, drug-induced state. She looked at her cell phone and the screen was broken. Over the next few hours, she slowly began to understand that the images in her head were not the effect of the alcohol but memories of the night before.
This situation, demeaning and disconcerting for the actress, inspired her to write the series 'I May destroy you' (2020), in which Michaela is not only the creator, but also the director, writer and protagonist. The twelve chapters of this series, created for BBC and HBO, show an impeccable plot and production worthy of winning many awards.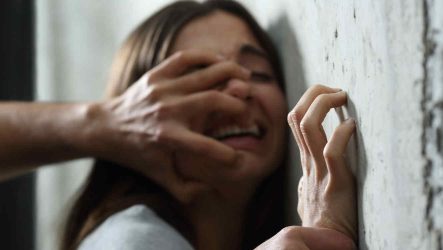 The series became a success, despite the fact that many viewers did not know that the plot was based on real events. Critics highlight that beyond being a rape story, based on a personal experience, it does not revictimize the protagonist, but takes her through a healing process along with ideas of revenge to make catharsis of everything that happened.
Coel plays her alter ego. It is the story of a writer, Arabella Essiedu, who takes a break from her work, but suffers a sexual assault after having a few drinks with a friend. From that moment on, she begins to remember what happened that night and starts to deal with it.
The Afro-British actress is a great defender of women's rights and racial equality. On several occasions she has denounced the discrimination that occurs on a daily basis in schools and even on film sets, situations that have served as an argument for her series.
Michaela conducted a research on the experiences of other survivors of sexual assault: "I realized that I wasn't the only one who wondered why these lines of consent were always blurred, and there were so many different experiences. So I tried to take on the challenge of creating a series in which I explored the different ways in which sexual consent can be stolen", she said in an interview.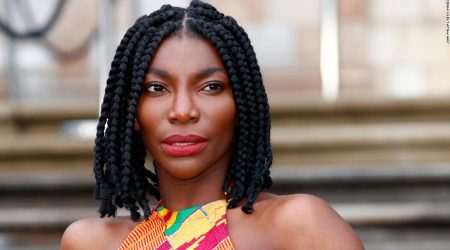 She added that beyond her experience: "Part of my heart hopes that people who have had traumatic experiences will see this and feel less alone".
The series received, at the 2021 Emmys, several major nominations: Best Miniseries, Best Actress, Best Supporting Actor, Best Directing and Best Screenplay, which its screenwriter received.
When she was presented with the Emmy, Michaela gave an emotional speech: "Write the story that scares you, that makes you feel uncertain, that is not comfortable. I challenge you. In a world that draws us to explore the lives of others to help us better determine how we feel about ourselves and, in turn, feel the need to be constantly visible, as visibility these days seems to somehow equate with success. Don't be afraid to disappear from the networks, from the world, from us, for a while. And watch what comes to you in the silence. I dedicate this story to every survivor of sexual assault".
Traducción del español: Catalina Oviedo Brugés.