Sex will remain a taboo as long as we do not understand that it is part of the life of all human beings. If you think about it in practical terms, we are all here as a result of a sexual relationship; simple as that.
Sex is part of life; obviously, not everyone can live it or feel it in the same way. But there is something that will always be linked to sex: morbid curiosity, when it comes to certain characters and even more when they break the conventional rules.
Today I will talk about some queens who throughout history stood out not only for their personality but also for their #sinrecato sexual debauchery:
Isabella II of Spain: according to historians, she was the first monarch who would dominate 19th century Spain politically. Her marriage was arranged with her cousin, who was openly gay,  when she was 13 years old. So she had a list of lovers, among which some officials stood out.
Historian Isabel Burdiel comments: "Isabel II was not a nymphomaniac, she was simply badly married. It is true that she had many lovers, but that was common among the aristocracy and royalty of the time".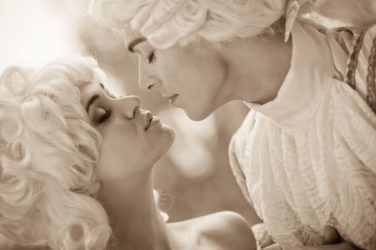 Cleopatra: the queen of Egypt saw sex as a tool in foreign policy. Historians confirm that many of her sexual excesses were sometimes motivated as a smear campaign in her position as pharaoh. Her most famous lovers were the emperors Julius Caesar and Mark Antony.
Considered a master of fellatio (oral sex), earning her some nicknames such as "merichane" which means "the mouth of ten thousand men" or "chelion" which means "the one with thick lips". From there arose the legend that in one night she gave oral sex to 100 Roman officers and then ejaculated in a golden cup for her to drink their semen.
Marie Antoinette of Austria: she was the last queen of France before the revolution and some experts describe her as: intelligent, beautiful, frivolous and libertine. She got married at the age of 14 to King Louis XVI and they assure that from the beginning they had problems in their intimacy; she, apparently, had a narrow vagina and he had problems with his penis, which frustrated them and triggered a promiscuous sex life for the young kings. 
Historians speak of her lesbian relationships with the Lamballe's Princesse and the Polignac's Duchess. Marie Antoinette will be remembered as a revolutionary fashion icon and for her scandals. She was judged and convicted of treason and died beheaded.
Louise Élisabeth d'Orleans: her behavioral problems did not have a name at the time, but the queen suffered from Borderline Personality Disorder (BPD), which explained her extravagant behavior. She did not eat in public because she liked to binge on sweets, salads, cold foods and drank excessively, especially wine and beer.
She did not bathe frequently, did not wear underwear or shoes. It was normal for her to walk around naked in the palace gardens or play with the ladies-in-waiting. She had no qualms about having sex with any member of the servants or the court. Her last years were the worst because she had problems with insomnia and obesity.
Catherine the Great: Catherine II of Russia, called the Great, is one of the most influential women in contemporary history. Her intention was always to show Russia as a modern and refined nation. 
The tsarina initiated a revolt against her husband, Tsar Peter III, who would die in prison in a suspicious manner only 186 days after ascending to power, without being able to celebrate his coronation ceremony. Grand Duke Peter III, besides being an alcoholic, did not respect Russian customs and was late in consummating his marriage to Catherine.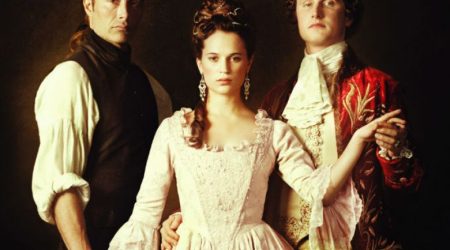 However, this detail far from offending the tsarina, according to historians, in several letters she expressed: "The Grand Duke was indifferent to me, but the crown of Russia was not. And there was something that made me believe that I would sooner or later become empress of Russia".
She began torrid romances with various members of the court. It was rumored that the tsarina had more than a thousand lovers and it is even said that her friend, Countess Praskovia Bruce, was the empress's "mistress taster". After World War II an erotic room was discovered, full of sex toys and decorated with pornographic elements.
Elizabeth Báthory: known as the Blood Countess. Historians say that she wanted to be young forever and took baths of young maidens' blood in order to never grow old. 
The countess was bisexual and one of her aunts, Karla Báthory, used to invite her to her orgies, which provoked in her a new sexual awakening that prompted her to sexually abuse her maids, whom she punished if they did not show enthusiasm during sex. History describes her as ruthless in murdering more than 650 young women and not showing the slightest remorse.
Here is a sample of the sexual fierceness of several queens of lineage in the European continent, the cradle of good education.
Traducción del español: Catalina Oviedo Brugés